Roadmap to success abroad: Germany
The German construction market is the subject of our first article in a series in association with Enterprise Ireland, focusing on Irish contractors and their journey into foreign markets.
Enterprise Ireland is the government organisation responsible for the development and growth of Irish enterprises in world markets. Enterprise Ireland work in partnership with Irish enterprises to help them start, grow, innovate and win export sales in global markets. The organisation's work supports sustainable economic growth, regional development and secure employment.
Enterprise Ireland have assisted Irish contractors enter markets around the globe.
Enterprise Ireland clients from the construction sector export more than €2 billion per annum to over 100 countries across the globe. The top 3 regions for Irish construction exporters are the UK & Western Europe; the Middle East; and North America. The top 5 markets for construction companies are as follows:1) UK, 2) the Netherlands, 3) Belgium, 4) Sweden, 5) Germany. And it must be noted that the Nordics is a region on the rise where contractors are winning work.
The German market is of interest to many Irish construction companies, with some of our top contractors undertaking large projects there; this is obvious from Irish building magazine's 'Leaders in Construction' interview series.
Based in Dusseldorf at Enterprise Ireland's office, Matthew O'Byrne-White is the Market Adviser responsible for the German Construction Industry. Matthew talks about the growing sectors. "Residential is the sector with the highest growth rate, forecast to grow by 7% in 2018. Commercial and public sector are slightly behind on 5% and 6% respectively," he tells us however, the macro figures don't necessarily reflect the opportunities for Irish companies in the market. "Irish construction companies typically target higher value projects outside of Ireland and the UK, and Germany is no different. The main sector, where they have enjoyed success in recent years is in the construction of data centres, mainly for multinationals for whom they are working in several markets. These contractors have a proven track record of delivering quality, on-time and within budget for their multinational clients, which is valued highly by their clients." However, data centres are not the only projects being undertaken by Irish contractors Matthew tells us. "Other areas where our clients show particular interest are pharmaceutical plant construction, manufacturing and to some extent, food processing, however a buoyant domestic market on top of growth rates closer to home e.g. in Belgium and the Netherlands has kept their focus largely in those markets."
There are some challenges for contractors. Matthew says language can be an issue, however, this can be overcome, adding that foreign companies coming to Germany are often happy to work with English speaking suppliers. Certification and regulation can be challenges as Germany has different norms to Ireland and the UK. "Working with local partners in certain areas can help overcome such issues," he says "and the trend is that German requirements should become more aligned with European standards and certifications."
Matthew describes how Enterprise Ireland helps a company depends largely on their individual requirements. "For some clients, particularly at the early stages, it is providing market intelligence, trends and leads. Others require help finding partners, subcontractors, consultants or lawyers when setting up a presence in the market." Another key part of Enterprise Ireland's offering is market events. Recently they ran a Market Study Visit and networking event at the ACHEMA trade fair in Frankfurt for clients active in the pharma, engineering and construction sectors. Clients had the chance to meet and exchange with German and international pharma and construction companies. "Feedback was positive," Matthew says, "including reports of some attendees receiving concrete enquiries from our German guests."
The German market is rewarding, but requires patience Matthew tells us. "The decision-making process can take a long time and you can't really take shortcuts. Nevertheless, as Europe's largest economy, it can't be ignored as a key market for construction companies with the ambition to internationalise."
If a company wants to find out more about the market in Germany, they can contact Matthew for more information and visit the Enterprise Ireland website.
Collen Construction and Mercury Engineering are two contractors who have successfully entered the German market in the past decade. Irish building speaks to their representatives about the work of these two contractors in Germany.
Thomas O'Connor, Collen Construction
Thomas O'Connor is a Director for Collen Construction and is responsible for the delivery of hyperscale data centre projects in Germany and Sweden. He speaks to Irish building about Collen's work in Germany over the past few years and the establishment of their Frankfurt office. "Collen Construction started working in Germany back in 2013 and we have been working there since then building data centres for a number of confidential clients. Frankfurt is our European base at the moment. The then Taoiseach Enda Kenny opened our Frankfurt office in 2017."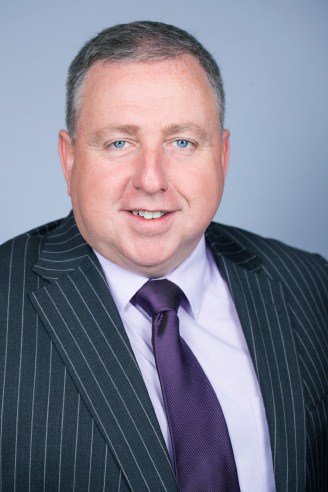 At the launch in 2017, the Taoiseach said: "Collen Construction is an excellent example of an innovative Irish company, expanding its specialist services into the competitive but much larger European market with assistance from Enterprise Ireland." Thomas says that the company will build on the experience they received in Germany and use it when entering other European markets; he also acknowledges the advantages of Frankfurt as a base. "Collen are dedicated to the German market and are building on the experience we have got in Frankfurt over the last five years. It has been a major stepping stone. We aim to enter other European countries and build data centres for multinational clients.
"Frankfurt is the financial hub of Germany and who knows where Frankfurt will feature in European financial terms with the forthcoming Brexit event. Frankfurt offers easy access to the rest of Europe and it was a great location for our European base."
Thomas speaks of the opportunities Germany offers to contractors. "The German market is a competitive market, but once you have established and have adjusted to the market it is very good to operate in." However, there are always challenges when establishing in a foreign market and Thomas outlines the main challenges Collen overcame. "The most difficult challenge was establishing the supply chain. Although established in 1810, Collen was seen as a new start-up in Germany. The language barrier was not an issue as Frankfurt is cosmopolitan and our team did German language training to varying degrees of success. Employing indigenous staff was difficult as the industry was doing very well at the time and construction personnel were in short supply."
Collen are currently involved in work in Sweden and in Zurich, Switzerland and praise the assistance of Enterprise Ireland. "Without the help of Enterprise Ireland you are two steps behind everybody else. Vincenz Wagner, Senior Market Advisor at Enterprise Ireland helped us set up in Frankfurt, helping us with our supply chain and staff recruitment. If a company does not get involved with Enterprise Ireland then they are making their work in establishing in a foreign market much more difficult."
Asked what advice Thomas has for companies entering the German market. "I would say do your research properly before you establish in Germany," he advises. "A contractor needs to know the market and the sectors they are entering. A contractor needs to know the building regulations, Health & Safety and law, and the skills available and employment market. Make sure you contact Enterprise Ireland and they will help you establish.
"Enterprise Ireland helped us with a grant to fund a graduate to work with Collen in setting up our supply chain and to carry out market research which we found to be of great benefit. Vincenz Wagner would regularly contact us with updates in the industry and various events which he felt would be beneficial to Collen."
Summarising the experience of German Construction, Thomas says, "Germany has been a positive experience. Collen have embraced the German way of work and their work culture. I would encourage companies to establish and work in Germany, and certainly Frankfurt. It is an idea worth pursuing!"
Ronan O'Kane and Rory O'Brien, Mercury Engineering Group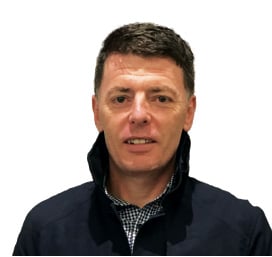 Enterprise Ireland were very helpful when Mercury were setting up in Germany, Ronan O'Kane, Executive Director at Mercury Engineering tells us. "We did research on the German Construction Industry, which allowed us to develop a detailed German Construction Industry Review. At the time we were doing research on several central European countries and Scandinavia. Enterprise Ireland assisted us and helped make introductions to clients. In the early days, Mercury were focusing on pharmaceutical sector work."
"Enterprise Ireland helped set up meetings with clients and we had enrolled in the Enterprise Ireland Accelerator programme," he explains. Mercury registered in Dortmund and their first project was in Frankfurt. Mercury staff attended pharma sector and data centre tradeshows with the help of Enterprise Ireland and this was a great opportunity to meet clients Ronan tells us.
Mercury were then contracted to deliver several of Primark stores in Essen, Berlin and Karlsruhe during 2011 and 2012. During the tender for these projects, they referenced the detailed German Construction Industry Review. The review explored: Living and working in Germany; Geographies; Facts and Figures; Labour Market Review; Working Hours and Holidays; VAT; Corporation Tax; Personal Tax; Who can and can't work in Germany; and the German Working Environment.
Rory O'Brien, Operations Manager at Mercury Engineering Group explains how the contractor first started in Germany and developed the business there. "Following on from the retail work our first data centre project was in 2013. It was a project in Frankfurt for a confidential client. After this the Mercury team transferred to Amsterdam to deliver another data centre. We returned in the summer of 2014 for a fit-out project with the same client. We were first able to maintain a continuous project supply chain in 2015 which allowed us to maintain a settled team in Frankfurt. We developed a more robust set up. Mercury operate via our German entity Mercury GMBH."
The contractor has set up in Frankfurt but develops a base on the site of each project they work on. Rory explains, "We generally take apartments for our staff wherever we work. We have a small office in Weissmuller Strasse but we tend to set up on each of our projects. After this, all of the support services are via Dublin. We find the centralised approach gives us the flexibility to operate."
At present Mercury operate across a number of sectors: Enterprise Data Centres, Retail, Healthcare and Building Services. Rory tells us how the contractor encountered a number of challenges, including new Health & Safety norms, contracts, and keeping a low staff turnover. "It took time to convince the European contractors to adopt our Health & Safety standards. We rolled out an education programme aimed at personal protection. We had a 'Do the right thing' drive. We adopted a German form of contract which the local companies were familiar with. Our initial contract negotiations were extremely protracted as we wanted to use our standard.
Initially, our key people tended to be Irish/UK so there was turnover of staff as people needed to get back home. We now operate with a much more international staff, from local German, Polish, Italian, Spanish, Russian nationals to South Americans from Columbia and Mexico."
Asked what the main differences are to working in Ireland, Rory says, "The delivery dates are not taken as seriously by local contractors as in Ireland but the system sign-off and review is handled very professionally via third-party inspectors." Fire safety is stringent in Germany he explains. "There is only black and white, no grey."
Rory says that the German construction market is very competitive and that there are contractors there from around mainland Europe. "The German market is at almost full employment. It can be very difficult to get some contractors to even bid for a project. If their order book is filled for a given period they will not get involved. We work with a number of German contractors but also use Irish, UK, Dutch, Belgian and Polish contractors. We can have any number of nationalities on a project. We find this gives us a level of flexibility within any given jurisdiction."
Working mainly in Frankfurt, Mercury contributes greatly to the local community. Through generous sponsorship from Mercury, since 2017 Frankfurt Sarsfields GAA has benefitted greatly with the introduction of new playing kits, training gear and vital training equipment for the club's men's, ladies and youth development teams. Involvement in the club with Mercury comes from several Mercury staff who are members of the club, and Quantity Surveyor Brendan Coleman who leads senior training and youth training every Thursday and Saturday.
Not alone is Mercury's involvement in GAA important, but its involvement in raising vital funds for charity is crucial. Proceeds of over €10,000 from the Jack Clancy tournament held in Ireland and the follow-on tournament in Frankfurt were donated to Pieta House as this lies very close to the heart of the Jack Clancy tournament.
Asked for his advice to Irish companies looking to enter the German construction market, Rory says, "Come work as a subcontractor to Mercury!"
The content of this site is subject to copyright laws and may not be reproduced in any form without the prior consent of the publishers. The views expressed in articles do not necessarily represent those of the publishers.