In order to attract women to the industry, the construction sector must become more flexible and diverse, according to industry leaders.
Careers in the construction industry have never been more diverse. Thanks to a change in building practices and the introduction of ever more advanced technologies and health and safety practices, the industry should appear more attractive to young people, both male and female. And yet, the numbers do not stack up.
1% of (onsite) construction workers are women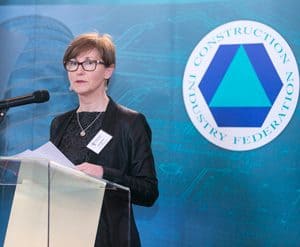 A survey by the Construction Industry Federation found that on average approximately only 1 out of 10 construction workers are female. The survey found that on construction sites 99% of workers are male, whilst offsite, 54% are male and 46% are female. Of those women working in construction roles considered 'offsite' the majority work in administration, finance, HR and marketing.
This snapshot of industry was released as the CIF launched a yearlong awareness to increase the number of women working in the industry. Building Equality hopes to highlight the industry as an attractive prospect for women, as well as the positive impact females have on the industry as a whole. Jean Winters, Director of Industrial Relations at the CIF says that it is unsurprising that 99% of employees working on construction sites are male, but that while offsite, in construction offices, gender balance is better reflected, we do not see it at the top of construction companies where only 3% of CEOs and 10% of company directors are women.
Identifying gender-neutral roles
Gráinne Egan, Senior Project Manager at John Paul Construction says that her job enables her to be present in the control centres for construction. "It is in these control centres that women can positively and significantly contribute to the industry. There are a range of very interesting roles within these control centres that are gender neutral. It is an industry that is overlooked by females but can boast of having tangible reward as the fruits of your input will be visible and longstanding."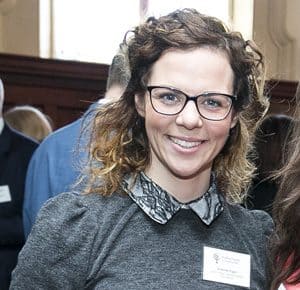 She says that there is ample opportunity within the industry for women to thrive and develop their skill set. "There is a need for strategic thinkers and even-tempered problem solvers that are fluent in logic and rationale and perhaps have a flair for business. There are exciting roles for a variety of people and skills in IT, finance, management, engineering, surveying etc. and they are in demand. There needs to be a greater awareness of what the industry entails and can offer young women that possess the skills, interest and potential to flourish."
The Minister for Business, Enterprise and Innovation, Heather Humphreys TD agrees with Egan,stating that as the economy approaches full employment, continued growth will depend on our ability to address potential labour shortages, with expansion of female participation in the labour market playing a major role in the Government's response. "As the CIF's research has highlighted, addressing the gender imbalance within construction has a prominent role to play in addressing potential skills shortages in the coming years. With the sector's projected growth, and its central role in supporting the enterprise agenda through infrastructural development, I can therefore assure you of my full backing for these efforts."
More than a moral obligation
Jean Winters says that addressing the gender balance is more than a moral obligation, it makes sound business sense. "It's good business for our industry in the face of its ongoing productivity challenge and an imminent skills shortage. For example, in 2016, the CIF and Further Education and Training Authority Solas identified the need for an additional 112,000 workers to meet Ireland's housing and infrastructure requirements. We cannot do this only drawing from the 50% of the population in the male talent pool. Our failure to attract, retain and develop female talent also has implications for Irish society and its economy."
The importance of mentors
Edel Corrigan, Senior Health & Safety Manager at Flynn Management & Contractors says that guidance is extremely important for women in the Irish construction industry. "I have been extremely lucky to have had exceptional role models and mentors throughout my career, particularly in my time with Flynn Management & Contractors, all of which have been male. I believe that we all, women and men, have a responsibility to enable and promote women in the industry to ensure they gain the experience and knowledge to become industry leaders."
The work must begin now
The survey carried out by the CIF on the diversity within the Irish construction industry had clear findings and recommendations. These initial actions are changes that both policy-makers and industry leaders can bring about in the short term. We are seeing some of these recommendations already; the CIF and industry leaders are reaching out to primary and post-primary schools to change the perception of the industry as a whole, and to showcase it as an attractive workplace for women.
The importance of networking and shared experiences is being encouraged through regular networking events that employ successful women to the sector to share their experiences. The CIF is working to provide advice, support and training to Irish construction companies to facilitate them widening their diversification and inclusion policies.
A place for everyone
As Manager of Training & Development at Walls Construction, Niamh Barry sees the vitality of the industry as a huge draw to young people. "I believe that the built environment creates the feeling, culture and heart of a place," she explains. "A sense of what it is about. From sustainability, to smart technology, to conservation, to the obvious aesthetics. These factors contribute towards greater community cohesion through its impact on a neighbourhood. It's great to be part of an industry that delivers this."
The construction industry has wide-reaching appeal, according to Barry. "It's challenging, diverse, and rewarding. You meet great characters along the way. I firmly believe to attract more females into the industry we need more female role models and greater collaboration between the industry, third level institutions, and professional bodies to demonstrate to children exactly what the industry can offer and it can be a place for anyone if you want it to be, male or female."
Gender Stereotyping
The perception of the construction industry is very much that of a man's world, however the survey carried out by the CIF found that it was noticeably at odds with what the majority of people (including men, women and employers) who work in the industry actually believe.
The perception seems to stem from a lack of understanding from the greater public about the diverse range of careers and opportunities available to women in construction, thanks to the major advances afforded by the industry in recent times.
Much of the manual work associated with the industry has shifted; much of the work that was previously conducted on-site has been moved off-site where prefabricated design and build has greatly enhanced production schedules, budgets and of course, health and safety. Today's construction industry requires engineers, project managers, quantity surveyors, architects, technicians and designers; all of which are attractive career prospects for both men and women.
Hiring Practices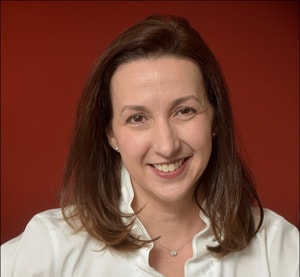 Marci Bonham is the Managing Director of Hilti Ireland, and says that gender balance within the industry must start from the recruitment stage. "Unfortunately, most companies have not sufficiently adjusted their recruitment practices to reach a female audience. But this is only part of the battle, as once recruited, keeping a diverse workforce requires a focus on inclusion to take full advantage of that diversity. Adjusting our definition of a candidate's potential as well has how we evaluate her success will require gender-inclusive assessments."
She believes that it is essential to embrace different standards of competency to level the gender playing field. "At Hilti, our interview process and on-going career discussions include competencies such as how candidates embrace feedback, their evidence of learning agility, and their ability to bring out the best in people, to name a few. This helps establish a fairer playing field for all candidates."
Don't forget the trades
An extremely important theme to emerge from the CIF's research was that we need to encourage educators and young women that there are avenues other than the academic to consider. Trade apprenticeships are an ideal route for those to whom third level education is unsuitable. Apprenticeships not only allow a student to learn a skilled trade, but are an opportunity to both direct employment and career advancement.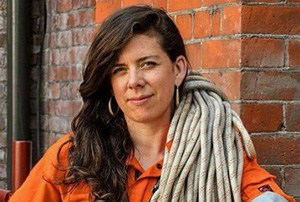 Less than 1% of state apprenticeships are taken up by women, pointing to the significant challenge in encouraging women to view the trades as a viable career option. Jen Kelly, Industrial Abseiler and founder of Women in Trades Network Ireland agrees. "It's not always the employer that needs convincing. We have much to do to persuade women that they are genuinely welcome on site."
The right balance
The CIF is not suggesting gender balance for balance' sake. The need for women is undeniable, says Jean Winters. "Without female talent, the industry's efforts to deliver critical Government strategies in housing and infrastructure such as Rebuilding Ireland, the National Development Plan and the National Planning Framework will most likely fall short. Our industry recognises that it is in a war for talent against other professions that are considered more female-friendly. In 10 years, millennials will account for nearly 75% of the Irish workforce and young people expect diversity and inclusion."
International research shows that diversity in the workplace prevents companies from becoming too insular, avoids a 'groupthink' mentality, challenges the status quo and leads to increased innovation. Furthermore, diversity in the workplace is recognised to be essential when it comes to attracting and keeping the right staff.
The general consensus of those surveyed by the CIF was that improving the gender balance within a company exposes staff to different perspectives, offers a broader outlook and leads to a more vibrant workplace.
What about quotas?
Of those surveyed by the CIF, 85% of respondents were not in favour of their company setting specific targets in relation to the balance of men and women employed. Only 23% believe that it is an important work practice to set gender recruitment targets for 2018. With only 1% of all companies reporting that they had set gender targets for this year, it's clear that the industry thinks that quotas would have a negative impact on the market.
Shane Dempsey Communications Director at the CIF says that it's not about setting aside a number of jobs for women; rather it's about making the industry more female-friendly. "If women feel that this industry is not for them, we will never meet the ambition of Government strategies. Careers in construction have become more family-friendly, more technology driven, safer, less physically demanding and increasingly global in recent years. So, there are major opportunities in the industry. At the moment, wages are rising as demand for construction activity is increasing and will continue to do so for the foreseeable future."
Breaking the mold
Jackie Corcoran of JJ Rhatigan & Company was an early adopter as a female in the Irish construction industry. "My father is a carpenter and had a joinery factory, so I grew up being around construction working in the factory for my summers and visiting sites with him. Much to his dismay I went to college to do construction studies at a time when construction was in a very volatile state, but thankfully by the time I had qualified, Ireland was crying out for Quantity Surveyors so I had my pick of jobs."
She says that twenty years ago, female role models were non-existent, but she hopes that she and her colleagues will change that. "When I started college in Sligo IT, there were four girls in the entire engineering department. Today that department is actually headed up by a woman. I would hope that I could be of help to the younger ladies coming into the industry. We need to show girls that there is no reason why women cannot have a career in the construction industry. Granted it has been and still is a very male dominated industry, but there is nothing that a woman cannot do just as well as a man."
More than an individual problem
Many of the companies surveyed by the CIF pointed to an industry-wide problem rather than that of individual company culture. 65% of companies reported that the construction sector is missing out by failing to attract skilled women to the industry. Similarly, 59% said that the industry is poor at recruiting senior experienced women from outside the sector itself.
A flexible working environment is needed to attract skilled men and women, according to these companies. Over half those surveyed said that the industry is poor at assisting women who have taken a career break to return to work, and 71% believe that their company provides a female friendly environment.
A need for change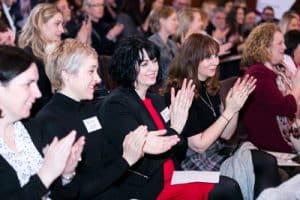 Perceptions are changing, and we need to look to the next generation of the construction industry for lasting, positive movement within the industry, say leaders at the CIF. "Increasing the number of women in construction is a key objective of the CIF from this point on," says president Dominic Doheny. "As part of our #BuildingEquality 2018 campaign we are focused on removing barriers to women building careers in construction. I believe that from the youngest age, young girls are dissuaded from even considering working in construction and engineering, so by the time, these young girls have grown up they have been consciously and unconsciously deterred from our industry. We, as an industry, need and very much want to address this."
Tom Parlon, Director General, says that we need to realise the skills available to us through our female graduates. "The construction industry requires up to 112,000 additional workers up to 2020 so we need to make our industry more attractive to young people. The industry is changing and there are increasingly more tech-driven job opportunities, in addition to marketing, finance, IT roles in Irish construction companies operating in Ireland and around the world. There are so many varied and interesting career paths in construction in addition to the traditional on-site trades for both men and women. The CIF #BuildingEquality campaign is about encouraging more young women to consider construction as a viable option for them and about changing the view that construction is 'just for the boys.'"
Jean Winters says that we can bring about a positive movement within the industry, together. "Throughout 2018, the CIF will bring industry leaders, key policymakers, and key stakeholders in the education system, such as the career guidance counsellors, together to address gender imbalance in construction. Working together and with the Government, we should aim to increase the proportion of women in the workforce to 25% by 2030. This will be very challenging. However, we have met similar challenges in the past. Together, we can achieve this essential goal to the benefit of our companies, our industry and Irish society generally."
For more on the CIF's 2018 Building Equality campaign including testimonial blogs and videos from female role models in construction visit: www.cif.ie/building-equality
The CIF 2018 Building Equality campaign is supported by CPAS, Mercury Engineering, Collen Construction, Walls Construction, Flynn Management and Contractors, and Hilti.
Main feature image: Pictured at the Construction Industry Federation International Women's Day event Building Equality in Construction were Jean Winters, CIF (left), Nessa Devereux, AIB, Tom Parlon, Director General, CIF and Maeve Walsh, AIB. Pic: Robbie Reynolds Photography, Copyright Alan Rowlette.