Sisk achieves BRE BIM Level 2 Certification
John Sisk & Son, Ireland's largest construction business, has just announced that it has achieved BRE BIM Level 2 Certification and is the first Contractor in Ireland to achieve this BRE accreditation.
The business has also announced that it has mandated that all Sisk projects over €10m will be BIM generated.
Business Information Modelling (BIM) is a collaborative process to boost efficiency and quality in the delivery of major construction projects.   The highly regarded industry accreditation (BRE BIM Level 2 Certification) is conducted by BRE, a world leading independent certification body, and its accreditation is one of the most sought after by forward looking contractors in the international construction sector.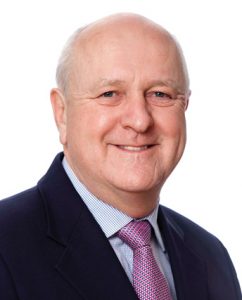 Commenting, Stephen Bowcott, Managing Director of John Sisk & Son said: "Sisk is absolutely delighted to have achieved this important certification.  We have always used technological advancements to achieve our strategic goals.  For us BIM is much more than creating a 'virtual model' of a project.  It enhances productivity and unlocks new innovation and efficiencies as a key enabler in modern manufacturing and lean construction techniques.  For us it's all about moving away from traditional industry practices, using technology to improve work flows, communications and processes in an industry that is traditionally very fragmented.  BIM does all of this, managing and exchanging information between design and construction teams in a far better way to the benefit of our customers.
All Sisk projects over €10m will be BIM generated
"BIM is about a more intelligent construction process and the internet of things. It means faster more efficient construction periods and it means a cheaper build.  It also demands closer forms of collaboration between teams.  As the leading construction firm in Ireland with a solid presence in the United Kingdom, it behoves us to take a leadership position on BIM, and we are more than happy to do so.  This is all about the delivery of Sisk projects with consistency and quality which results in repeat orders from our customers"
"Sisk recognises that for BIM to get serious traction on a project, it needs the support from the client and their team.  We will meaningfully engage and share our experience and expertise to grow BIM across the market and within our growing supply chain".  Stephen Bowcott, Managing Director of John Sisk & Son
John Sisk & Son has utilised BIM on a range of projects across Ireland and the UK, over many years – across a range of significant pharmaceutical projects in addition to projects such as the AVIVA Stadium, UCD's Science Centre, the Allergan Biologics Two in Westport, Mayo.  More recently, Sisk is working on A19/A1058 Coast Road junction improvement, North Tyneside and on a large Multinational data centre project, Dublin along with the redevelopment of Páirc Uí Chaoimh, Cork.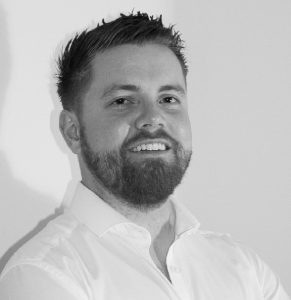 Commenting, Cillian Kelly, Sisk's BIM Leader in Ireland commented: "Through Sisk's extensive experience in BIM, we have found it helps fundamentally improve construction co-ordination and brings programme and cost efficiencies.  It enables us to validate the design and quickly identify and solve problems when they occur.  By using BIM, we are implementing a Lean Construction approach with our supply chain, reducing waste, leading to safer environments and a much higher level of quality on site.  Cillian Kelly recently featured as part of the BIMIreland.ie 'BIM People' interview series.
"We had a focused strategy to be Level 2 certified by 2016 ahead of the British Government's 2016 target to achieve Level 2 BIM capability on all central government infrastructure projects.  We are delighted to have achieved this.  This further enhancing our reputation for continuous improvement in our operational processes with our zero accidents and zero defects philosophy."
[rev_slider Stel]