CIF survey shows positive growth in Q2 with labour access concerns ongoing
The Construction Industry Federation (CIF) Q2 Economic Outlook Survey has shown Positive growth in the construction sector continues but 77% of companies cite access to labour as the most significant ongoing concern.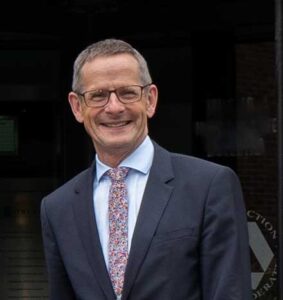 Over a third of construction companies experienced an increase in turnover in Quarter 2 (34%) but 77% of companies cite access to skilled labour as their top concern, according to the Construction Industry Federation's Quarter 2 Economic Outlook Survey.  
Hubert Fitzpatrick, Director General of the CIF said: "Early data for 2023 points to positive growth in the construction sector but building and construction investment has not yet returned to pre-pandemic levels. With the economy now at full employment, it is more important than ever that budgetary policy continues to address capacity constraints and deliverability issues, principally in the planning and procurement systems, to ensure that the country can meet the infrastructure needs of a growing population.
"Public investment under the NDP 2030 will remain an important stabiliser for construction demand and employment. A unified approach that focuses on infrastructural delivery, education and skills policy is needed to ensure continued growth in productivity in construction.
"Access to a skilled workforce remains a concern in a competitive employment market for construction and other sectors. Government and industry are working together to increase pathways into construction and to attract more workers from Ireland and overseas, while upskilling the current labour force to meet new demands and technologies."
The survey of 210 construction companies found that:
34% acknowledge an increase in turnover year-on-year in Q2 with 33% expecting turnover to continue to increase in Q3
28% report an increase in the total number of people they employ with 28% expecting the trend to endure over the next 3 months
73% experienced a year-on-year increase in the cost of labour with 48% expecting the trend to persist
60% report a year-on-year increase in the cost of raw materials with 46% anticipating the trend to continue into Q3
Increasing costs continue to impact pricing on projects with 60% acknowledging a year-on-year increase and 40% expecting continued increases in 2023
Access to skilled labour (77%), securing a healthy profit margin (60%) and the increased cost of raw materials (55%) remain the three most significant challenges.
Follow Irish building magazine on LinkedIn for the latest news and updates