Construction firms see further sharp rises in activity and new orders
The Ulster Bank Construction Purchasing Managers' Index® (PMI®) – a seasonally adjusted index designed to track changes in total construction activity – dipped to 57.5 in August from 62.8 in July.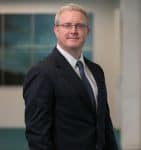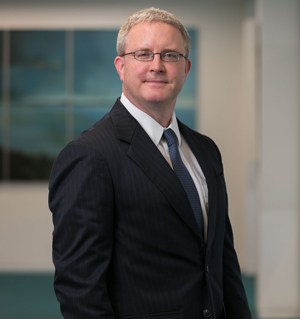 Although the reading was the lowest since COVID-19 restrictions on the sector were lifted, the latest figure still pointed to a marked expansion in construction activity during the month. Anecdotal evidence suggested that companies continued to benefit from improvements in demand following the reopening of the sector. Index readings above 50 signal an increase in activity on the previous month and readings below 50 signal a decrease.
Commenting on the survey, Simon Barry, Chief Economist Republic of Ireland at Ulster Bank, noted that: "The August results of the Ulster Bank Construction PMI survey signal that Irish construction activity experienced another month of rapid growth last month. The rate of expansion did ease for the third consecutive month in August, but from what was an exceptional pace recorded immediately after the sector's reopening.
"The May to July period was the second strongest three-month period for overall activity in the survey's twenty-one-year history, and while the August results were not quite as exceptional, they do nonetheless clearly point to a sector that is enjoying strong growth as it continues to benefit from the re-opening of the economy which has been facilitated by the easing of public health restrictions.
"The post-reopening recovery was again evident in another month of very rapid increases in new business, albeit that some modest easing of new orders growth also came through in this area of the August results.  And firms reported that the post-lockdown strengthening of demand, activity and orders which has taken hold in recent months is leading them to continue to boost their staffing levels.  In fact, the pace of jobs growth signalled by the survey accelerated last month to the fastest since May.  That said, supply-chain developments continue to represent a notable headwind for construction firms, with the August survey again picking up evidence of material shortages and supply-chain disruption (some of which is Brexit-related), albeit that there was a very slight easing in the pace of input cost inflation from July's record high."
Housing leads growth in August
Housing and commercial activity continued to rise, with the former continuing to post the faster pace of expansion. Meanwhile, the three-month sequence of growth in civil engineering activity came to an end with a modest reduction in August.
Further rapid rise in new orders 
New orders increased for the fifth consecutive month, and at a rapid pace that remained well above the series average. As was the case with activity, fewer COVID-19 restrictions and stronger customer demand were behind the expansion in new business.
Fastest increase in staffing levels since May
Rising workloads led companies to expand their staffing levels again in August, extending the current sequence of job creation to five months. Moreover, the rate of increase was the fastest since May.
Firms also increased their purchasing activity, and at a pace that remained marked despite easing to a four-month low.
Efforts to secure materials were hampered by ongoing supply-chain disruption. Lead times lengthened to an extent unseen prior to the pandemic as a combination of global material shortages and Brexit disruption caused delays.
These supply issues contributed to a further sharp increase in input costs, with increased shipping rates also reported. The rate of inflation softened from July's record high but was still the second-fastest since the survey began in June 2000. Copper, steel and insulation were among a range of materials signalled as costing more over the month.
Companies remained confident that business activity will rise over the coming year. Sentiment dipped to a six-month low, but remained elevated as a number of respondents indicated that they expect the further release of pent-up demand. Close to 49% of respondents predicted a rise in output over the next 12 months, while 7% were pessimistic.