Autodesk launches Revit 2022
Harlan Brumm, Autodesk Senior Product Manager, talks to Irish building magazine about the launch of Autodesk Revit 2022.
Based on user feedback and popular requests, the release delivers more effective design to documentation workflows, improved interoperability for project teams across all stages of design, and a raft of design productivity enhancements that will improve the user experience when working in Revit.
Revit 2022 delivers a feature set that makes good on over 8,000 votes on Revit Ideas. For coordinating models, communicating design intent, and documenting projects – this is a super-charged version of Revit with a focus on the interactive ways users work together.
What's new in Revit 2022 that wasn't available before?
There are over 80 new enhancements in Revit 2022, so there is something for everyone in this release. On the engineering side, structural engineers now have access to enhancements for steel connections and a host of rebar improvements. For fabricators and MEP engineers, there are new schedule upgrades that make it easier to document design intent in Revit, and the Design to Fabrication tool has been improved to provide a smoother, more consistent workflow. For architects, Revit 2022 offers new capabilities like tapered walls and slanted wall profile editing, new categories to support generic modeling for common design elements, and the latest updates to the Generative Design and Route Analysis tools.
How has customer feedback informed the Revit feature development for the 2022 release?
Customer feedback is really core to what we do. In this release, 40 of the enhancements came directly from our Revit Ideas site – these are customer submitted ideas, and the ones we implemented represent over 8000 customer votes on those 40 ideas. But that is not the only way customers inform the features and development process – our teams actively engage with customers every day. Customers attend our development sprint demos and provide our teams direct feedback and insight as we develop Revit. We also have a preview release program where customers can actually test out the features before they are available in our shipping version of Revit and provide feedback as well. Customers are central to our development process and we are always looking for their input and feedback so that we can learn from them. They shape the product and its future. It gets repeated a lot, but "feedback is a gift" and one we strive to get from customers and listen to.
What are some longstanding customer feature requests that are addressed in Revit 2022?
Native PDF export is a highlight for sure. Shared Parameters in Key Schedules is a second – these are both highly voted and requested on Revit Ideas and help our customers be more productive and efficient, adding a ton of value to Revit and addressing some of our customers longstanding, highly requested features. There are so many enhancements for Revit 2022 that it is hard to pick favorites, there is really something for anyone in this release, and all of our customers can find something they are excited about. Many of the smaller "features" are also a really big deal for our customers. As they say, it's the small things in life that really can make a big difference.
Late last year, Autodesk demonstrated its commitment to making data more open and interoperable by supporting the Open Design Alliance and making Revit IFC 4 compliant. How valuable is this for your customers? How does this help users collaborate with non-Autodesk applications?
Interoperability is very important to our AEC customers and a focus for us. Designers and Engineers work on complex projects, with many stakeholders, with varied and complex goals, so working with multiple products is the norm. Having an open ecosystem that supports importing and exporting data of all different all throughout the project lifecycle means that customers can work in the complex project environment more easily.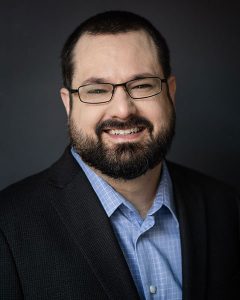 It goes beyond just file formats, though. Having an open API that allows third parties and customers to extend and work with other tools is also critical. We feel that providing interoperability and an open API go hand in hand to having a robust ecosystem and helping customers get their jobs done. IFC as an industry-standard helps customers move data between applications so that they can use the tool that is best suited for the job they need to do, as well as provide them choices to better collaborate with other team members that might not be using the same tools as they are.
We also work on connecting project stages so, for example, conceptual design data and flow more easily into detailed design workflows: Revit 2022 includes new interoperability for connecting Revit to Rhino – now users can link a Rhino file to Revit so that when the Rhino file updates, they can just reload the file, instead of recreating it and losing work and time. We also work to better connect Autodesk tools together; we included a new workflow to connect FormIt (our conceptual design sketching tool) to Revit so that Revit users can more easily take advantage of the simple, intuitive-to-use modeling tools of FormIt, and connect that to Revit. On the other end of the workflow, we are better connecting manufacturing workflows to detailed design in Revit – users can now publish an Inventor assemblies from Inventor to a Revit Model (RVT file) so that the architect or engineer can work more directly with the manufacturing models and understand better the context of those models and how they related to their building model. This powers their ability to move between design and manufacturing workflows – helping to both bring data to manufacturers (in 2021 we added the ability to reference a Revit model in Inventor) and to bring manufacture data back into Revit.
Interoperability isn't just about connecting tools and file formats anymore, but about the data the powers workflows and customers to get their jobs done.
How does Revit help improve office-to-field collaboration and efficiency?
Revit connects directly to our common data environment, or CDE, through Autodesk BIM Collaborate Pro (formally BIM 360 Design). This connection allows design teams to share design data with all the project stakeholders and to the field. Designers and Engineers can use the same CDE as construction teams and work together. We recently added an Issues tool directly to Revit so that any issues identified on the project (in the field or otherwise) can be logged and seen directly within Revit or in the cloud. This means that designers and engineers are better connected than ever to the field just by using the tools built into Revit. We also provide simple easy-to-use sharing of BIM data to any stakeholder with something we call "shared views," so that those not using Autodesk BIM Collaborate can get a simple link to view of the data, and comment/mark it up as well and the Revit user can view those directly from within Revit.
As people are still working from home where they can, how can teams work remotely with Revit, no matter the location, enabling real-time collaboration?
This is definitely a hot topic. We provide a number of different options for customers depending on their situation and needs. Using Autodesk BIM Collaborate Pro, customers can use Revit cloud worksharing and collaborate with anyone around the world with the cloud, giving them the ability to use their own machine but access a project from anywhere. We like to call this "bringing the data to the user." This area has really taken off during the pandemic. We see a lot of customers moving their projects to Autodesk BIM Collaborate Pro with Revit and benefiting from real-time collaboration from anywhere. We also support virtualization with our named user subscription licensing, one of the great benefits of switching to a subscription model. This means that customers can set up their own servers (or use a cloud provider) and their users can remote into a more powerful machine if they need to. In the past, this licensing would have been complex and difficult, now, it's easy to leverage any subscription to our products. This is more of an option of "bring the user to the data". Finally, we offer the ability to work offline if needed as well. I'd recommend checking out our post on the topic here: Remote working with Revit for more information.
Harlan Brumm is a Senior Product Manager with Autodesk focused on Architecture and Construction. Harlan has spent 10 years helping customers realise the power of BIM in a variety of roles.