Atkins-designed motorway service area opens
The Circle K Athlone Motorway Service Area on the M6, one of Ireland's busiest motorways, officially opened last week. Atkins provided civil and structural engineering, mechanical and electrical engineering, site supervision and environmental services for the project, which will provide state of the art 24 hour facilities for thousands of motorway users on a daily basis. Killeen Civil Engineering were the Contractors.
This project is the second of three service areas to be delivered under the Tranche 2 Motorway Services Area (MSA) contract.
Justin Norman, Managing Director at Atkins, said: "The service area is an important safety improvement on one of Ireland's busiest motorways. Atkins' extensive experience in both building design and highways projects has been integral to the delivery of this project and ensuring passengers have a safe place to stop and rest in line with Trans-European Transport Networks (TEN-T) policy."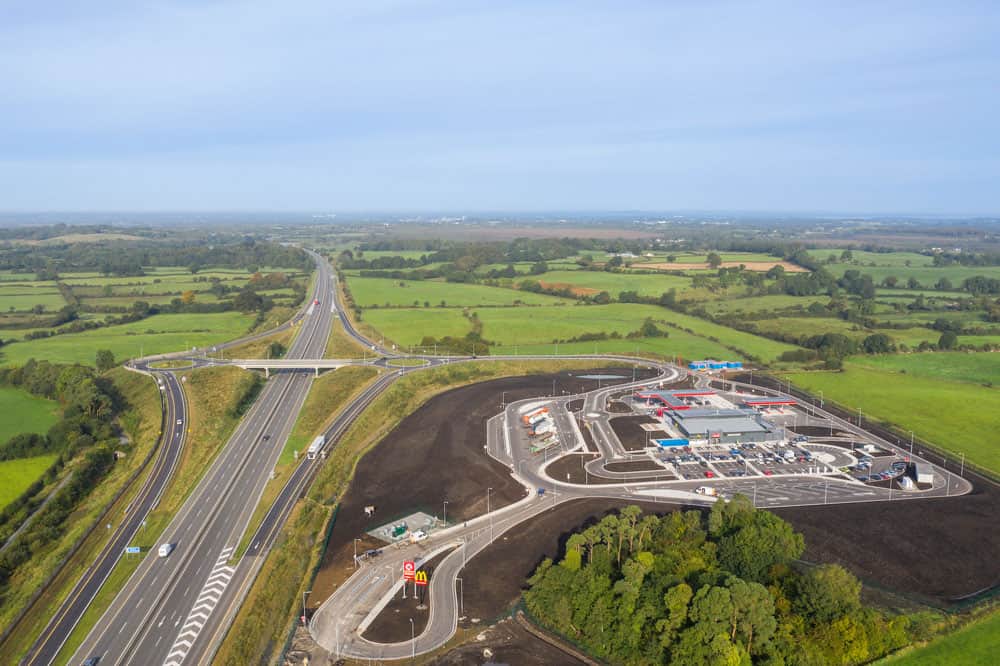 The works under the contract include construction of the M6 Athlone Service Area and the M9 Kilcullen Service Area as well as the fit out of the M11 Gorey Service Area. The steel framed amenity buildings include retail, food offerings, and welfare facilities at ground floor level with plant space on the first floor. Works include extensive earthworks, internal circulation roads, parking areas, drainage, integrated constructed wetland (ICW), foul sewers, foul treatment plant, 10km foul rising mains, 5km watermain, utilities, fire tanks, environmental bunds and a stream culvert.
Kevin Holland, Associate Director at Atkins, said: "It is fantastic to see the opening of the second of the Motorway Service Area sites to be delivered under the Tranche 2 Contract having been involved in the project since conceptual design stage. We look forward to continuing to work with Circle K and TII for the completion of the Kilcullen M9 Motorway Service Area over the coming weeks."