Quintain and Sisk sign largest ever construction contract at London's Wembley Park for over 700 new Build to Rent homes
Quintain, the developer behind the transformation of Wembley Park, has awarded its largest-ever construction contract to Sisk.
The £211m contract will deliver Canada Gardens, which comprises 743 new Build to Rent homes across seven buildings and will be Sisk's ninth project at Wembley Park.
Canada Gardens is Quintain's latest scheme at Wembley Park and is entirely designed and purpose built for rent. Of the 743 new homes delivered, 303 of these will be London Housing Bank equivalent units and will be rented at no more than 80% of market value, including service charges, which is consistent with the London Plan thresholds for intermediate affordable housing.
These new homes – which will all be managed by Quintain's build to rent business, Tipi – will widen Wembley Park's family appeal with over 300 of the homes provided as two and three bed units. Shared facilities include a podium level play area and a spectacular new park with a number of activities for children. Meanwhile pet owners will be well catered for with a special dog walking area and pet garden.
The shared roof terrace will provide views of London and Wembley Stadium and residents will also have access to a club house, BBQ area, allotments and a one acre podium garden. Access to all the homes will be provided via a super lobby which will also be home to a new centralised Tipi HQ and marketing suite.
This will be Sisk's ninth project at Wembley Park in a productive 12 year history of working with Quintain in transforming the area. During this period they have successfully delivered the 475 home Emerald Garden development, London Designer Outlet, the Hilton London Wembley Hotel and the reconfiguration and refurbishment of the Grade 2 listed Wembley Arena now the SSE Arena, Wembley.
Angus Dodd, Chief Executive of Quintain commented: "Sisk has delivered eight successful projects to date at Wembley Park and has been a trusted partner for 12 years. I am delighted to continue our partnership with Sisk by awarding them our biggest ever construction contract. All contractors on Quintain's main framework are valued partners and members of a team working together to bring London property and places to life.
"The Canada Gardens development will be a fantastic new collection of purpose-built rental homes which will appeal to families, couples, sharers and single people both young and old, demonstrating that Wembley Park really is a place for everyone" said Dodd.
Stephen Bowcott, CEO of John Sisk & Son said: "At Sisk we are very proud to celebrate another milestone in the important relationship between ourselves and Quintain, who are an immensely valued client for us. We have used our previous experience over the last 12 years working with the design teams to drive efficiencies in to the project. We always look to add value to the design process with our early input and we will continue to work closely with Quintain as our trusted partner on this latest phase of the development at Wembley Park.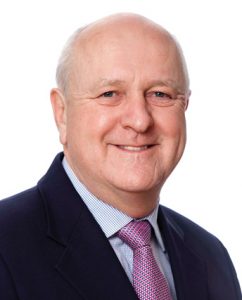 "It is important to us that we maintain the highest standards of project delivery and quality with a health & safety record that makes both organisations proud. We also look forward to maintaining our excellent relationship with the design team and with the community here in Brent. Our recent "Pride of Brent" Award recognised that we are contributing to the local community by employing 40% of local labour on site. We are delighted to give back to the local economy in this, and many other ways, with our joint engagement programmes."
Sisk is a member of Quintain's main contractor framework and based on its experience and long-standing relationship with Quintain it was selected as the preferred main contractor to deliver Canada Gardens. Quintain's other contractors on site are Wates, McAleer & Rushe, McLaren and O'Keefe.
Construction on Canada Gardens is due to complete in 2020.
Quintain is the London developer behind the transformation of Wembley Park in north west London.
Established in 1992, Quintain acquired its interest in Wembley Park in 2002. To date, the 85-acre development has seen £1bn invested and welcomed over 11 million visitors last year and 1,800 residents. The site currently comprises The SSE Arena, Wembley which Quintain refurbished and reopened in 2006; London Designer Outlet, which includes 70 high street outlet stores, restaurants, bars, coffee shops and a 9‐screen Cineworld cinema; a 361 room 4 star Hilton Hotel and 1,000 new homes. Brent Civic Centre was built in 2012 and Wembley Stadium, owned by the FA Group, is a close neighbour.
In 2016 Quintain launched Tipi, the lifestyle-focused rental operator which offers an all-inclusive rental package to those seeking an easier way to rent in the capital.
Between now and 2022 it is expected that a further £1.8 billion will be invested at Wembley Park as Quintain develops around 1 million square feet of office and workspace and a further 6,000 homes, across a broad range of tenures, which will make a significant contribution both to Brent and London's housing need. During 2017 alone 3,000 homes will be under construction.
Wembley Park already benefits from wide boulevards and attractive public spaces – new parks and public realm will bring the total area of open spaces to around 42 acres.
Wembley Park has excellent transport connections to central London via the Jubilee and Metropolitan tube lines from Wembley Park and overground from Wembley Stadium station. It is just nine minutes from Marylebone and 12 minutes from Baker Street and recently welcomed the Night Tube.