CPAS, providing pension solutions for the Construction Sector.
Retirement planning is one of the main financial challenges people face during their working lives, whether it's an individual planning for their own retirement or an employer looking to provide pension and protection benefits for their workers. CIF Pension Administration Services DAC (CPAS) was established in 2006 to provide specialist and professional pension administration services to pension schemes that were developed solely for the construction sector.
We employ a team of dedicated, experienced and highly professional individuals who ensure best practices in key areas of pension scheme management and provide a comprehensive service to Trustees, Employers and Members within the construction sector.
As part of our ongoing commitment to members in guiding and helping them with planning for their retirement and their broader personal financial planning, we developed a newsletter which is issued bi-monthly.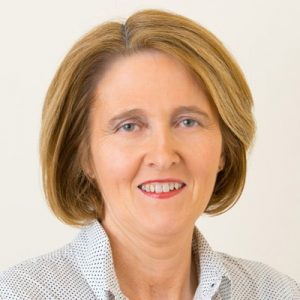 CPAS administers three pension schemes, the Construction Workers' Pension Scheme (CWPS), Construction Executive Retirement Savings (CERS) and the Construction Industry Retirement Trust (CIRT), along with the Construction Workers' Sick Pay Trust. We have extended the range of services offered through our affiliated firm Milestone Advisory DAC* who provide impartial and comprehensive personal financial advice to individuals in the construction industry, both before and after retirement.   
CWPS is one of the largest private sector pension schemes in Ireland with over 21,000 members and supported by over 2,000 employers, CWPS provides Pension, Death in Service and Sick Pay benefits for manual workers in the construction and related industries.
The CERS scheme is an umbrella scheme providing pension and protection benefits to individual employers in the construction and related industries. Through its flexible structure, CERS can meet the particular needs of each employer by providing bespoke and varying pension solutions for employees not included in the CWPS arrangement.
CIRT provides a flexible pension arrangement to meet the retirement planning needs of self-employed individuals and employees with no pension provision in place who are employed within the construction and related industries.
The schemes administered by CPAS offer a number of important and valuable features;
•  Access for construction workers to employer sponsored pension schemes.
•  Access to a sick pay scheme that covers workers financially when unable to work because of illness or injury.
•  Access to life cover to ensure the families of construction workers are financially protected in the event of a worker's death.
•  A "value for money" proposition for employers and members with competitive charging structures and a wide range of investment options for members.
•  Schemes are set up under a "Master Trust" arrangement – a preferred basis for schemes in the future, as highlighted by the Pensions Authority.
•  Independent Trustee Boards are in place rather than individual employers acting as trustees. Again this is consistent with the direction of future pension policy.
•  The structure of the schemes themselves and indeed the entire CPAS business model as a whole, is very suited to a mandatory pension environment, which is likely to feature in the future pension landscape in Ireland.
CPAS does more than pension schemes though…
CPAS recognised the demand among construction workers, who can have quite unpredictable career paths, for independent financial advice that is relevant to them and their specific employment profile. In 2014 our subsidiary, Milestone Advisory, was founded offering impartial financial advice with an approach that is based on achieving desired outcomes rather than a "product push" approach. Its goal is to build long-term, valued relationships with clients, helping them to achieve their financial objectives.
Typically the financial objectives that Milestone Advisory assists clients in achieving are largely based on their stage of life, which includes planning both before and during retirement.
*  Milestone Advisory DAC t/a Milestone Advisory is regulated by the Central Bank of Ireland.
If you have a pension or are thinking it's time to start one our team at CPAS welcome the opportunity to tell you more about our services and how we can benefit you.
Prepared by: Doreen Molloy, Communications Manager, CPAS.