Cairn Homes plc | Building Quality
Irish homebuilder Cairn Homes plc ("Cairn") has reported total revenues of €40.9m for the year to the end of December, 2016 up from €3.7m in 2015. Cairn reported an operating profit of €3.6m for the year. 2017 will be a big year for the homebuilder. Irish building magazine talked to Michael Stanley, Co-Founder and Chief Executive Officer of Cairn about the company's growth, its sites and objectives for the future, along with Michael's views on house building and housing demand in Ireland.
From the company's results statement, we know that Cairn Homes has an operating profit of €3.6 million, a significant change from 2015 when the company had an operating loss of €3.8 million. The company intends to seek a primary listing on the Irish Stock Exchange during 2017. Cairn completed the building of 105 houses in 2016 – its first full year in business.
Cairn has raised almost €700 million in equity since floating on the London Stock Exchange in June 2015. Also in 2015, the Irish homebuilder officially launched its first large-scale development at Parkside, Malahide Road, Dublin 13. Irish building magazine covered this and the company's progress over the past two years as it has become a great success and a leader in Irish house building.
Cairn is currently active on seven sites which will deliver more than 2,800 houses. These sites are located at Parkside on Dublin's Malahide Road, Albany in Killiney, Marianella in Rathgar, Churchfields in Ashbourne, Six Hanover Quay in Dublin City Centre, Shackleton in Adamstown and Glenheron in Greystones, County Wicklow.
Building Quality Houses
Over 91% of the Cairn's core land bank of 12,100 units is located in the Greater Dublin Area, in line with its original strategic objective. Given the profile of the company's acquisitions to date, 35% of the core land bank has existing planning consent, 34% is in strategic development zones and 27% is zoned residential. In 2016, Cairn made many successful land acquisitions, including the purchase of sites in Hanover Quay (Dublin City Centre), Cherrywood (South Dublin), Maynooth (Kildare), Delgany (Wicklow), Enniskerry (Wicklow), Cork Street (Dublin City Centre) and Blackhall Place (Dublin City Centre).
Good design, energy efficiency and build quality are integral parts of Cairn's homes.  Cairn takes energy performance seriously and ensures homes are built to maximise thermal efficiency. This is achieved by using high levels of insulation in the building envelope, excellent air tightness levels and high-performance windows together with great onsite supervision. In addition to energy efficiency, Cairn also features cost saving renewable energy technologies such as roof-mounted Photo Voltaic cells, high-efficiency gas boilers and air-to-water heat pumps thus further reducing energy bills. At Churchfields, Ashbourne, County Meath energy saving features were combined to deliver houses with an A3 energy rating and an estimated cost of less than €2 a day for heating, hot water, lighting and ventilation.
Cairn's new homes are houses constructed using quality traditional building materials and products. Products used on Cairn projects are assessed for compliance with the EU Construction Product Regulations. The materials used are subjected to rigorous onsite testing, for example, house-by-house testing for sulphides in the fill material used beneath the concrete ground floor slab. A Cairn development is constructed with great attention to detail with regards the quality of products and materials and supervision.
Michael Stanley, Chief Executive Officer
Speaking to Michael Stanley about Cairn and the changes in the past few years, Michael said, "We had an initial public offering (IPO) in 2015. As a public company, we have raised nearly €700 million in equity. We are a PLC, an equity led home building company. We have acquired 31 core sites, primarily in the Greater Dublin Area, from which we will build and deliver 12,100 new homes over the coming years. We are active on seven sites today which will deliver 2,800 homes and we are continuing to scale and expand our business. In terms of mix, 25% of the homes we build will be apartments and the balance will be houses. We are building A-rated homes in all of our active sites. These are high-specification homes. They are high quality. We manage the build process ourselves through dedicated site management teams and we bring in all the trades and specialist subcontractors required. We do not hire main contractors."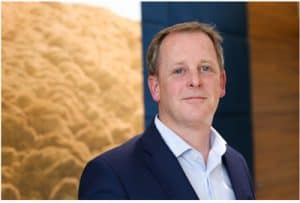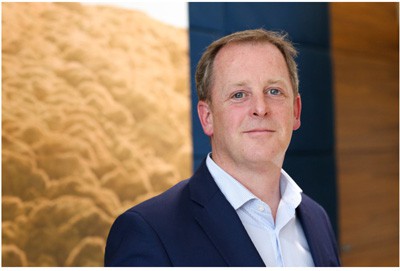 We asked him if he could talk about the Cairn business model and core land-bank portfolio. "The business model is straightforward. We are in this for the long-term. We are building a long-term business delivering high-quality new homes. We are equity led and not debt led so Cairn does not depend on bank debt to fund its business. We have bought a large, well located and mature residential land bank. We hope to be around for a long time building much-needed new homes to meet the demand in the Irish market."
Cairn recently entered into an arrangement with NAMA to build 71 new homes adjacent to the existing Parkside development off the Malahide Road and have said that this marks a new departure for the company. We asked Michael to expand on this.
"This is a joint venture structure with NAMA where we incorporated a new joint venture company to acquire a site adjoining our Parkside development. Cairn has a controlling interest in the joint venture and we will build and sell-off the units under what is an alternative operating model for us, and one which is extremely efficient from a capital perspective."
The demand for new houses remains strong and the shortage of supply of the past few years continues to be a feature of the housing market. Michael commented on the current state of the housing crisis in Ireland and how the Government's 'Rebuilding Ireland' can help. "There is an extreme supply-demand imbalance in Ireland. Supply is constrained, as house builders can't operate within the constraints that exist. On the demand side, we have a growing population and a growing economy; we have a young population and a high birth-rate. The lack of supply will continue for a number of years I think. In Dublin alone, there are 10,000 households being formed every year and according to government statistics, we only supplied a little over 4,000 new homes in 2016. The initiatives outlined within Rebuilding Ireland are encouraging, but they will take time to bed down fully."
Asked if there are any factors that government have not yet realised that would help to create more housing, Michael said, "In my opinion, I think the lack of supply would suggest that there are still difficulties within the sector. There is a high rate of taxation, both direct and indirect, in Ireland for house building. There are other measures the Government could take if supply does not improve."
The quality of house building has been a key issue in the media over the past decade, with many criticisms of housing built during the boom and the errors in planning, design and construction and use of poor materials. We asked Michael what the Irish Construction Industry can do to improve the image of house builders in Ireland. His answer was clear: "Build great houses. Build with good products and materials. Engage with home purchasers about the quality of homes we should deliver and the standards we should reach. Provide information and educate people about the houses we build. The quality of new homes built in Ireland is high and the houses are built to last. We must get this message across to the public."
With the industry talking about the advantages of prefabricated housing methods, we asked Michael for his views on the use of prefabricated housing to meet Irish housing demand. "We use traditional building methods with qualified and skilled trades people. We are not looking at prefabricated methods at present. In my opinion, to consider those methods, you would have to be building large property developments and we might look at them in the future but we are not doing that at present."
Cairn supports over 1,000 construction jobs across its various sites at present. With targets of in excess of 850 units and 1,200 units for 2018 and 2019 respectively, the company will create hundreds of more jobs. From talking to Michael we learned that building houses to the highest quality in good locations is Cairn's main goal, and to do this they want to work with the best trades people and companies. This is the philosophy of a master builder.
[rev_slider AG]