'Leaders in Construction' Michael Stone, Group CEO, Designer Group
M&E Experts
With offices in Dublin, Limerick, London and Frankfurt, Designer Group operates across a range of thriving sectors at home and abroad
Across the Group, turnover is estimated to reach €120 million in 2016. According to Michael Stone, Group CEO, the market in London is particularly buoyant at this time. "Commercial office projects are very busy at the moment. Current projects across the water include the Royal Academy Museum Upgrade in Piccadilly, a 56 storey tower in Blackfriars and a new cancer research unit in St Thomas' Hospital." In Dublin, the firm is currently working on a number of commercial projects for Dropbox, Hubspot and Facebook, along with new corporate Headquarters for Bank of Ireland on Baggot St. "We have a number of projects for Diageo and we have also recently secured some large new build commercial projects which will start for us in 2017." Our firm is focusing its efforts on pharma, data centres, the commercial sector and food and beverage in Ireland while in the UK, opportunities are being seen in the medical, commercial and education sectors.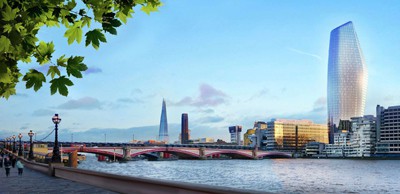 In order to compete successfully in the extremely competitive data centre and pharmaceutical sectors, Designer Group ensured they had the staffing resources to win work in these areas. "We brought specialists in to enhance our teams, to secure the contracts and also to carry out the work. We made a significant investment as we knew these types of projects were coming down the line and we needed to position ourselves to secure the work." The investment has paid off, with the firm recently securing work in both sectors.   
These projects demand the highest quality of delivery says Michael, along with the highest standards of health and safety. "High profile jobs like these really bring on people and raise standards across an entire organisation. Companies operating in these sectors value our expertise and see us as an integral part of getting their job over the line. Certain clients may not value us in the same way and may see M&E services as more of a commodity. Pharmaceutical or semi-conductor companies understand the critical importance of M&E services in their manufacturing process."
Investing in the right people has been a key strategy at Designer Group since the firm was established in 1992. "As each opportunity comes our way we have invested in getting the right people into our business who can do the job. We have always taken a long term view about our business and invested in our staff. We strive to ensure they are given opportunities to develop, that they receive the right training and are empowered to deliver our key projects. That gives security and comfort to our client who in turn gives us more work." Michael believes that investing in a sector rather than in one-off jobs carries far less risk.
Repeat business is extremely important at Designer Group. "At least 50% of our business in Ireland comes from repeat clients and it is the same in the UK. Companies like Diageo, ESB, Medtronic, Tullow Oil, the OPW and Kennedy Wilson continually come back to us; they are satisfied with the service we deliver and they know we operate to the highest standards."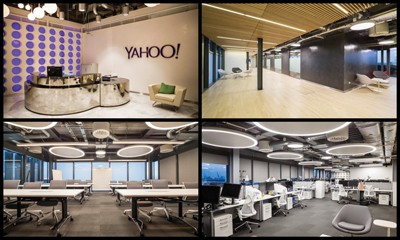 Designer Group recruited a new CFO, David MacNeice, in 2015. "We also brought in two new financial directors, one in Ireland and one in the UK. In a very positive move, we have a new Managing Director coming into our Irish business in September. That will allow me to manage my CEO role across the Group more effectively."
Both the Dublin and UK offices have a BIM Manager and a BIM Team with nine staff members across the business currently doing a Master's Degree course in BIM. "We use BIM at different levels for different projects."
The most important aspect of the business is health and safety and our people's well-being, says Michael. Getting people on the ground to lead the health and safety initiatives instead of being told to do it is the key. "It is so important that it is not seen as just a box ticking exercise. As an industry we should be concerned with the number of new people coming back into the sector. When you look at some of the statistics, they are frightening. For example, new people coming onto a site are four times more at risk of an accident than people who are familiar with that site. We have developed a buddy system in Designer Group so that when a new person comes onto one of our sites they have a person assigned to them who looks after them for the first few weeks until they become familiar with the rules and the particular risks that exist on that site."
[rev_slider conquest]
Plans for the future include continuing to focus on the sectors the company is currently operating in. "We are very much in growth mode and we need to continue that. We also have plans to develop our FM and maintenance business both in Ireland and internationally. We want to look at areas like the US and develop further in Europe and Africa. One of the biggest lessons we learned from the recession was that we were far too reliant on our Irish business. The Irish market will remain our most important one, however from a  risk profile, we would not want to be doing any more than 50% of our business here. Our target going forward is to grow our business in Ireland and internationally by following our clients and empowering our people to deliver for them."
This article first appeared as part of the Irish building magazine 'Leaders in Construction' interview series 2016. Click here to read the entire issue
The content of this site is subject to copyright laws and may not be reproduced in any form without the prior consent of the publishers. The views expressed in articles do not necessarily represent those of the publishers.