2016 marks the 11th year of OPEN HOUSE DUBLIN
Open House Dublin enters its eleventh year in 2016, the special weekend runs from Fri 14 to Sun 16 October.
The theme for this year is The Presence of the Past. In this commemorative year of revolution leading to Irish independence, Open House Dublin 2016 will reveal how the development of our cityscape conveys the changing social, political and cultural priorities of Dublin, throughout history and into the future. It will explore how architecture frames and structures the patterns and practices of our collective life: featuring domestic, civic, commercial and public architecture.
Some highlights already confirmed for this year's programme include: The Military Archives at Cathal Brugha Barracks: renovated as part of Ireland 2016 by McCullough Mulvin Architects and now housing some of the most significant documents from the Easter Rising (including one of only five original Proclamations of the Irish Republic), this building was used as a military hospital during the Easter Rising, the War of Independence and the Civil War.
Airbnb at Hanover Quay: a once derelict waterside warehouse carefully and faithfully restored and renovated by RKD Architects to become the organisation's new international hub. Also, allegedly, the original home of Ireland's first fridge!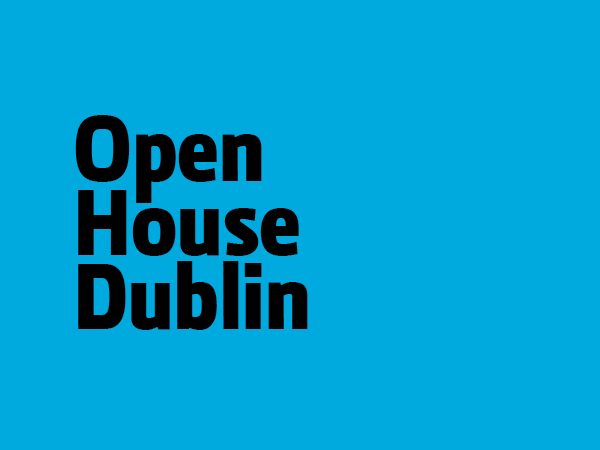 Facebook International Headquarters at Grand Canal Quay, contemporary offices designed by international architects Frank Gehry and Daniel Libeskind;
The site of Dun Laoghaire Baths, whose refurbishment by Dún Laoghaire Rathdown County Council Architects Department working with A2 Architects includes the development of the public realm with amenities such as an art gallery, artists' studios and café, is due to commence in 2017 with a view to being completed in 2018.
Open House Dublin 2016 will also feature Making Ireland Modern, Ireland's exhibition at the 2014 Venice Architectural Biennale, which is currently on tour in Ireland as part of ART: 2016, the Arts Council's programme for Ireland 2016. Created by joint commissioners and curators Gary A. Boyd and John McLaughlin Architects, the exhibition explores the relationship between architecture, infrastructure and technology in the building of a new nation.
For more information and to look at the various buildings, walks and talks visit the OPEN HOUSE DUBLIN website
[rev_slider bimawards]