Burke Joinery Partners with Akustik +
Burke Joinery, an innovative joinery company based in Dublin, has a solution for offices and facilities with poor acoustic design. Its acoustic products feature a streamlined installation that can make an extraordinary difference to the business world. 
Burke Joinery has just announced a partnership agreement with Akustik+, a global leader in providing room acoustic solutions. This cooperative duo will offer a new range of acoustic products. The ultimate goal is to provide customers with what they deserve: peaceful environment at work. This partnership addresses a specific market need: minimising the negative effects of noise disturbance at work.
With the growing need of boosting productivity at work, companies are now seeking to find an optimal solution to satisfy employee's needs at work. One of the segments of the modern day productivity at work involves interaction with people. It also involves quite zone to gather peace of mind without feeling the noise disturbance from the voices of the colleagues sharing the same room. The result: open space office with high performance acoustic solutions implemented.
Burke Joinery currently offers acoustic panelling and ceiling baffles along with soundproof and fire rated acoustic door set that feature:
·         optimum sound absorption,
·         easy and fast installation,
·         high performance level able to satisfy today's collaborative working environments.
Unlike a traditional joinery, Burke Joinery focuses on investing in the most up to date technology and machinery, together with growing the number of highly skilled craftsmen to offer modern day solutions that are the combination of both design and functionality. Passion for acoustics was an inspiration for expanding the product range, but passion for clients is what inspires the joinery every day to develop products of highest quality.
"We know that interaction between employees is an important part of everyday business routine, but opening-up the workspace can bring along issues of distraction, privacy removal and decrease in productivity. By working with Akustik+, we have made it easier for companies to pursue the trend of open space offices by offering acoustic design principles that ensure employee's satisfaction at work.", said John Burke, Director of Burke Joinery.
Burke Joinery can offer a complete guide to acoustic products that makes choosing the appropriate solution easier. Customers can learn all about the acoustics, including the importance, construction and benefits of utilising it.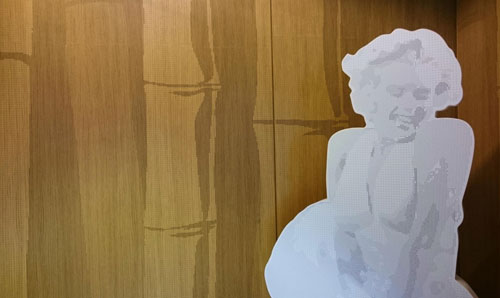 "We are committed to constantly tracking the innovations and trends in providing room acoustics solutions. Therefore, further research and development in soundproof and fire resistance materials and doors is already ongoing. ", said Burke.
Burke Joinery has been in business for over 30 years, providing bespoke joinery to clients across Ireland and the UK. Burke Joinery provides services for a plethora of different sectors, such as healthcare, construction and student accommodation – as well as high-end fit outs in hotels, banks and shops. Joinery's dedicated staff is committed to providing consistent, high-quality products including architectural joinery, quiet zones and acoustic panelling. Learn more at www.burkejoinery.com