Exchequer comes in ahead of profile in Q1 2016
Exchequer Returns from the Department of Finance (DoF) show a creditable performance from the public finances in the opening quarter of the year both in terms of tax revenues and expenditure, reports Investec.
To start with taxes, at a headline level the Returns show that total receipts in Q1 2016 came in at €11.1bn, +6.4% y/y and 1.1% (€119m) ahead of the DoF's own profile. The performance of the individual tax headings was rather mixed, however. There were significant outperformances recorded by the likes of Corporation Tax (+17.9% y/y and 87.3% ahead of profile at €654m – we understand that this is largely due to an early payment by one company) and Excise (+29.3% y/y and 8.1% ahead of profile at €1.5bn) which helped to more than offset misses by Income Tax (+2.7% y/y but 3.4% below profile at €4.4bn) and VAT (+2.6% y/y but 4.7% below profile at €3.9bn).
The DoF says that €108m of tax receipts were delayed into April "due to a payment related timing issue", so adjusting for this produces an annual increase in tax revenues of 7.4%, putting them €227m (2.1%) above profile.
[rev_slider Stel]
Non-tax revenues fell from €327m in Q1 2015 to €99m in Q1 2016. This is largely due to the impact of last year's €202m special dividend from the State electricity utility (ESB), while also noting that ELG income continues to sharply reduce (from €33m to €10m over the year) as the last of the covered liabilities mature.
Total gross voted (discretionary) spending was €12.9bn, -0.3% y/y and 0.1% below (i.e. lower than) profile. Current expenditure was marginally (€9m or 0.1%) higher than profile, with capital expenditure €28m or 5.6% lower than profile. Total Exchequer debt servicing costs in Q1 2016, at €2.0bn, were in-line with guidance and -1.1% y/y.
While the above is very encouraging where Ireland's public finances are concerned, Investec notes that there are a number of external (Brexit referendum, US Presidential election) and internal (ongoing domestic political uncertainty) risks that could have an impact on Ireland's fiscal performance over the remainder of 2016. Nonetheless, assuming benign outcomes to the above, we should see a further marked improvement in the general government balance / GDP ratio (we see it coming in at -0.3%, versus an estimated -1.5% in 2015) this year.
The latest Investec Services PMI Ireland report shows a slight quickening in the rate of growth of business activity, with the headline PMI improving to 62.8 in March from the previous month's 62.1 reading. This improvement was in spite of a softening in New Orders (to a five month low, albeit it is still in growth territory), while New Export Orders eased to their slowest pace of growth since May 2012. On the latter, while panellists indicated that the UK remained a source of new business, there were suggestions that the recent strengthening of the euro against sterling had weighed on growth of new business.
Notwithstanding the slowing in the rate of growth in new business, Irish services firms continue to add to headcounts, as evidenced by the 43rd consecutive above-50 reading in the Employment component. The increase in the numbers working in the sector remains broad-based, as the data show that all four of the segments of the services sector that are captured by this survey (Business Services, TMT, Financial Services and Transport & Leisure) simultaneously posted above-50 readings for a 28th month in a row in March.
A combination of increased labour resources and softer growth in new business likely explains the second successive moderation in the rate of accumulation in Business Outstanding.
On the margin side, while Input Prices continue to rise, the pace at which they are doing so has slowed to the weakest in seven months. The latest uptick in costs was attributed to higher staff and insurance expenses. However, services firms are able to pass at least a portion of these on to their end-customers, as evidenced by a 24th successive rise in Average Prices Charged. With that being said, we note that the rate of expansion in the Profitability index has eased to the slowest since April 2015.
Despite the moderation in New Orders and (Investec suspects related) global uncertainty, Business Sentiment ticked higher in March, with more than 19 times as many panellists expecting a rise in activity over the next twelve months as opposed to those who anticipate a contraction. Last week's Investec Manufacturing PMI Ireland release indicated similar optimism in that sector in spite of the less supportive backdrop.  Taken together, the Services and Manufacturing PMIs suggest that the pace of growth across much of Ireland's private sector improved slightly at the end of Q1 2016.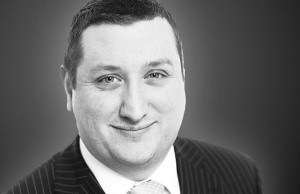 Philip O'Sullivan
Investec
http://www.investec.ie