3 Order of Distinction Awards wins for Ardmac in the RoSPA Awards 2015
Ardmac Group is a Winner of 3 Order of Distinction Awards in the RoSPA Awards 2015.
The Ardmac Group, with a network of offices across Ireland, UK and Europe, is among the winners in the RoSPA Occupational Health and Safety Awards 2015.
Picking up 3 Order of Distinction awards for their Irish, Northern Irish and British businesses operations, the company is being recognised for achieving Gold status for 15 consecutive years.
The Order of Distinction award in the prestigious annual scheme run by the Royal Society for the Prevention of Accidents (RoSPA <http://www.rospa.com/> ) will be presented during a ceremony at the Hilton Birmingham Metropole Hotel, at the National Exhibition Centre, on July 14, 2015.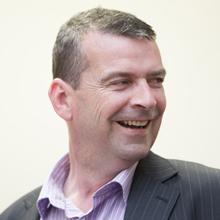 Commenting on the awards, Diarmaid Magee, Director of SHEQ at Ardmac said: "We are delighted that our Dublin, Craigavon and Manchester operations are being recognised for our commitment to health and safety. Our entire team is dedicated to carrying out all of our projects in the safest possible environment and prestigious awards such as these serve to strengthen our resolve in this area."
Operating through its office network across Ireland, the UK and Benelux region, with business partnerships in the USA and Asia, Ardmac Group employs over 150 staff, facilitating the global capability to deliver projects to the highest standards for local and international businesses.