Software as a Service making Autodesk BIM more affordable
BIM software market leader Autodesk is the latest IT company to start moving towards the software as a service (SAAS) model that has already been adopted by the likes of Microsoft and Adobe. Cian Molloy reports.
The software as a service (SAAS) model means that you only pay for software when you need it, as you use it, making solutions like AutoCAD and Revit much more affordable option for expanding design practices.
The move to SAAS is customer driven and reflects employment trends within the industry, says Autodesk's sales manager for Northern Europe Tom Edmonds. "If you are an engineering or a design company and you win a contract you will most likely need to get in extra people at short notice on a temporary contract.  You want to have a software license for while those people are working for you, you don't want to have to make the upfront investment in a perpetual licence that you might not require in six months time.
"For a small business that has just won a contract for a particular project, you identify the people who are going to need the software – you give them a unique account which gives them access to the software. It is a very affordable approach for a small company. The cost of the software is a fraction of the cost of the employment cost of the individual who will be using it.  If you have made the decision to invest in a new team-member, then the cost of providing them with the software is negligible.  The cost of the software they need to do their job is equivalent to the cost of providing them with a desk and a chair!   Similarly for individual freelances, SAAS is a great way of controlling your software costs – you only pay for the expense of software when you need it."
The affordability of the SAAS model also makes it easier for small companies to try their hand at using BIM software for the first time and starting the migration from working solely in 2D to working in 3D.  Edmonds said: "The best companies are setting up centres of excellence, either within their own companies or in collaboration with others, where those who have the best knowledge and experience of BIM are identified in order to share their knowledge with others.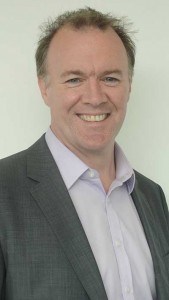 "The move from 2D drawing to 3D interactive, dynamic modelling is an increasingly important one. The ability to provide 3D models increases a design company's ability to compete at home and overseas.  Desktop subscriptions provide a low cost way of giving your designers and engineers the skills to be able to compete in export markets."
With all data stored on the cloud, the subscription model also helps companies avoid the additional cost of having to invest in increased data storage and computing power of their own. Additionally, by getting access to the cloud you get faster rendering and visualisation abilities, collaboration tools and secure storage.  One of these collaboration tools is BIM 360 that brings the 3D models onto site for field execution rather than being confined to the designer's desktop.
"BIM software is making a big difference to those small specialist companies that increasingly play a vital role in delivering a project," says Edmonds. "With these collaboration tools, they can more easily make their contribution to the design, engineering or delivery of a project."
Of course, which kind of licence is best for a company depends on individual circumstance. David Harpur of Diatec, an Autodesk Gold Partner, said: "A user's decision to choose a perpetual licence or desktop licence is based on the company's growth strategy and their anticipated project activity. If anyone has any queries about which option would best suit them they can call us at Diatec and we will advise."
Autodesk says it is seeing continuing signs of an economic recovery in the construction industry on these islands. "We have seen growth in our sales in the UK and in Ireland for the last two and a half years," says Edmonds. "In Ireland, people are talking about a Celtic Phoenix!  But there is a lot of caution around still.  In any recovery, people are very wary of making any large investments – which is why SAAS is a more attractive option than having a perpetual licence.
"Of course, those customers who have existing perpetual licences can keep those licences and continue their maintenance subscriptions with us, which gives them access to all relevant software updates and our customer support.  But our Senior Vice President for Industry Strategy & Marketing, Andrew Anagnost, has indicated that in the next 12 to 24 months the migration from perpetual licences to SAAS will take place for all new customers.  Existing perpetual licence holders' situation will remain unchanged, but many of them will want to explore the SAAS option.  In many companies, you will find perpetual licences and subscription licences side-by-side." http://www.diatec.ie/