Concrete polishing fast becoming the chosen floor finish for Commercial office use and high traffic areas
A polished concrete floor can transform a dirty grey floor into a brilliant, easy-clean, environmentally-friendly and durable surface. The ease of maintenance of Polished Concrete is key for high traffic areas such as airports, hotels, supermarkets, large offices and warehouses.
Polished concrete flooring is typically chosen for its aesthetic qualities, low maintenance, environmentally friendliness and finally it's tough and hardwearing capabilities. Despite the smooth look of polished concrete it is no more slippery than other forms of flooring.
Polished concrete has been extensively used in the US for many years and in recent times PMac Ltd have noted a surge in demand for this finish in both the residential and commercial market.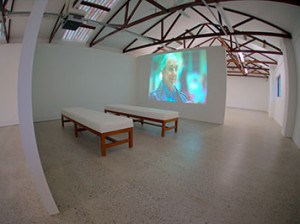 PMac Ltd have been polishing concrete for a number of years now. By cross utilizing machinery used for polishing stone floors, carrying out extensive training with HTC in London and finally their vast experience and knowledge of flooring and stone cleaning has led to them becoming one of the leading concrete polishing service providers in Ireland.   
Briefly, the technique involves, Grinding the concrete until aggregates appear, Consolidating concrete with special impregnator to harden the floor then Honing and polishing to produce level of shine required.
Each step in the process increases the aggregates exposed and shine and reflectivity of the surface.  As a multi-step process clients can review the floor at various stages of grinding to determine finish required. For further information on concrete polishing, samples or projects PMAC can be contacted  on 01 473366 or log on to www.pmac.ie