ICE Awards 2024 – OPEN for Entry!
The Irish Construction Excellence Awards (ICE Awards) made its annual call for entries with returning Judge Keith Elliott and new Judge Yvonne Murphy launching the 2024 season from the Central Plaza's crowning glory, its spectacular 1,440 sq m rooftop venue and visitor viewing experience.
The construction industry in Ireland plays a vitally important role in the development of our economy and society, often going unrecognised the industry positively impacts our social spaces, where we work and live and so many other areas of our lives. Once a year the industry puts its best foot forward and shines a light on the people and companies moving the industry forward. The ICE Awards proudly showcases the best of the best in the construction industry.
The Deadline for Entry is 30 November 2023.
Entry to the ICE Awards is open to: Building Contractors, Construction Management Services Companies, Civil Engineering Contractors, Specialist M&E Contractors, Specialist Contractors, Engineering Design Consultants, Construction Product Manufacturers/Suppliers and for 2024 there is a new dedicated category for Architectural Design, in recognition of the role our design colleagues play in the collaboration process of construction.
"The ICE Awards Gala has become the most significant fixture on the construction calendar with almost 1,200 attendees at the 2023 event."
Launching the call for entry were returning judge Keith Elliott, as well as Yvonne Murphy, who joins the judging panel for the first time. Both have a long list of credits to their names, including, for example, fellowship of the Institution of Civil Engineers in the UK (Keith is chair of the Republic of Ireland branch, while Yvonne is on the branch committee).
No stranger to the Awards, this will be Keith's fifth year on the judging panel. The project management specialist and former Associate Director of PM Group believes the event is such an important date on the construction calendar and because, ultimately, "we all like a pat on the back every now and again." "Equally," he adds, "companies thrive on being recognised as the best in their field." He says it promotes a healthy sense of competition.
"Companies are not just thinking 'we'll do this project well for our client,' they're thinking 'we'll do it better than well in the hopes of beating our rivals'. In my experience, the most routinely successful companies never stop putting themselves forward for awards."
First-time ICE Awards Judge Yvonne, meanwhile, says she is excited to be taking part. She says it is important to recognise "what goes on behind the hoardings" on building sites, and that directing the spotlight towards the workings of successful projects should also help attract much-needed people to the sector.
Why enter
There are multiple benefits to be reaped from entering the ICE Awards – among them recognition for your company and people, feedback from expert Judges, publicity, networking; the list goes on. For Keith, one of the most compelling benefits of winning a significant award is that "it will give your people a real sense of pride in their work if they feel it has been recognised by the wider community. That in turn will lead them to give their best for you."
"For anyone who makes it as a finalist or indeed is a winner, meanwhile, there will be that all-important client recognition for having made it so far in what is Ireland's most prestigious construction award," says Colin. "On top of all that, there is the opportunity to network with industry peers at the Gala evening." To find out more information and to enter visit www.ICEAwards.ie
What the Judges want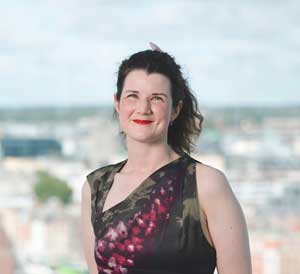 Yvonne says she hopes to see evidence that both the design and construction elements of a project have worked in tandem. "When you see projects where the design and construction have gone hand in hand, you can really see the added value," she says.
Meanwhile, there are three main things that Keith is looking for, so potential entrants, take note: innovation, quality of delivery, and collaboration.
As to tips for entrants preparing their written submissions, Keith says his number one piece of advice is simply to read and answer the questions asked. "This is the only way that we can fairly compare entries." Also, he recommends giving as much detail as possible in your answer, and adding associated photos where possible.
Yvonne says to, above all, make your entry true to you – tell your story. "Judges will consider what is unique about your project, so try to showcase it to the best of your ability."
You can read more about the ICE Awards Judges here.
Winning words
Winners from last year had some very positive feedback about their experience of the Awards. For example, BAM said they could not speak highly enough of the Judges and the work they put into assessing the entries. "Winning an award is a huge morale boost for the BAM team, as it highlights the hard work and dedication of each team member in delivering a successful project."
According to another winner Murphy Ireland, meanwhile, the gathering of industry professionals at the Gala night was evidence of just how prestigious the ICE Awards are to the construction industry. JJ Rhatigan's comments were particularly telling: "In this fast-paced industry, the opportunity to stop and reflect on our project's achievements doesn't always arise, so we gladly welcomed the submission and interview stages. The feedback we have received since the win has been exceptional, both on and offline."
Central Plaza
The ICE Awards team were delighted to launch the Call for Entries at Central Plaza which is set to become the most exciting new hospitality venue in Ireland.
Made up of a cluster of five upgraded buildings, classical and contemporary architecture unite around a stunning two-tier town square to create a dynamic new destination for modern workforces, shoppers, and diners.
Central Plaza's crowning glory is its spectacular 1,440 sq m rooftop venue and visitor viewing experience. Soaring ten-storeys above the city this iconic new rooftop restaurant and bar will provide patrons with unrivalled 360-degree views of the city."
You can read the full interview with Keith and Yvonne in the latest issue of Irish building magazine, out soon!