ICE Awards 2023 – Now OPEN for Entry!
Ireland's most prestigious construction prize 'The ICE Awards' kicks off its 2023 season with its annual Call for Entry. 
The best and brightest in Irish construction vie for the coveted Irish Construction Excellence Awards (ICE Awards). The awards provide the industry with a credible competition with which to benchmark projects and initiatives, and it thereby continues to improve the image and standing of the industry.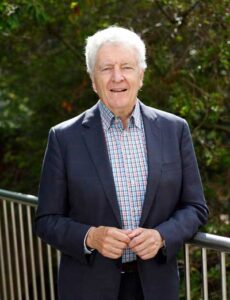 All entries are evaluated by the judges over multiple levels and the projects and initiatives have the addition of a face-to-face interview with the distinguished and expert panel of judges, who will offer invaluable attention and feedback. Being a finalist is in itself an achievement and going on to win brings genuine prestige and high-profile recognition of an extraordinary entry.
As ICE Awards Director Colin Walsh puts it, an ICE Award is quite simply the construction prize to be won in the industry.
"Delivering a rigorous and credible process of assessment for Irish contracting, the awards constitute the most prestigious recognition of excellence for the construction industry here," he says. "As such, they have become a showcase of the best of the best in the sector."
Judging excellence 
The ICE Awards 2023 judging panel, while already world-class, will benefit from the addition of Mr John McGowan. John is a Chartered Engineer and a former President of Engineers Ireland and of the Irish Academy of Engineers. His most recent role was co-lead of Intel's global Corporate Services group. John is happy to be joining such an auspicious panel of AEC expert judges and looks forward to reviewing the entries and meeting the teams in due course. John kindly attended the launch of the 'Call for Entry' and stepped into the photo with fellow judge Marcella Murphy. Marcella is the Project Manager for the €130m Parnell Square Cultural Quarter Project. 
On this role as Judge John said: Essentially I will be looking at the clarity with which they are able to explain how they see their present plans mapping onto what are considered the strategic needs of the country. He says the competition is also a great opportunity for companies to hone their communication skills, knowing that they will need mature communications skills if they get to present the key distinguishing factor between them and their competitors.
Marcella says that the ICE Awards provide an invaluable opportunity for companies to promote the work they do.
"So much is done behind the scenes and people don't see the effort that goes into areas such as safety, or just in trying to do things better," she says. "That is not obvious when you see the finished product – the recruiting and all the threads that have to come together for something to come in on time and on budget. If these projects are not highlighted, no one would know, and I think it is important that people know."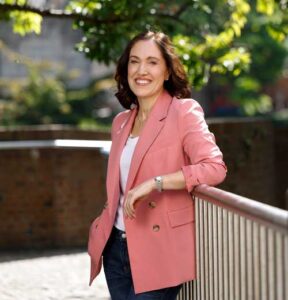 We welcome an esteemed panel of returning judges including PJ Rudden, Chair of the Construction Sector Group (CSG) Innovation and Digital Adoption at the Department of Public Expenditure and Reform; Mary Flynn, Co-Founder of Public BIM and Dublin City Council Quantity Surveyor; Phelim Devine, Design Director/Deputy Project Director of the National Paediatric Hospital Development Board; Jerry Grant, an experienced Non-Executive Director and Strategic Business Advisor, and former Managing Director of Irish Water; Gerard Harvey is Assistant Principal Architect at the Office of Public Works (OPW); Emma Hayes, Managing Director of Digital Built Consultants, a BIM and Digital Information Management Consultancy and Technological University Dublin Lecturer. You can read more about our full panel of expert judges on ICEAwards.ie
Why Enter?
Entering the ICE Awards will provide your company with the following benefits:
•  Recognise and reward your hard-working teams and attract and retain talent as a finalist or winning company
•  Gain client recognition as a finalist or winning company in Ireland's most prestigious construction awards competition
•  Have your work assessed face to face in front of a distinguished panel of our expert judges and receive invaluable facetime and feedback
•  Network with industry peers
•  Benefit from substantial positive national publicity
•  A credible Judging Process
•  A world-class Gala Awards celebration experience
The 2023 ICE Awards will again allow contractors to showcase their achievements and capabilities to the industry, clients, and the public. As well as extensive coverage in Irish building magazine, the awards generate substantial activity on social media, which together equal huge exposure both for entrants and sponsors. Entry is open to building contractors, civil engineering contractors, specialist M&E contractors, specialist contractors, construction product suppliers and third-level colleges offering certain construction-related courses.
As Colin points out, firms stand to gain on a range of levels if they submit a successful entry. It gives them a chance to recognise and reward their hard-working teams, while at the same time helping to attract and retain talent. For anyone who makes it as a finalist or winner, meanwhile, there will be that all-important client recognition for having made it so far in what is Ireland's most prestigious construction award. On top of all that, there is the opportunity to network with industry peers at the Gala and benefit from the considerable publicity that surrounds the event.  
Entrants can now make use of an online awards entry platform, streamlining the whole process of entering. It allows entrants to register and complete all entry requirements online, from completing questionnaires to uploading images, testimonials and drawings. Guiding entrants through each of the various stages, it allows for a seamless entry experience. For more info and to enter visit ICEAwards.ie
What ICE Awards winners have said:
Sisk:
"The quality of the judges and judging process was evident as was the quality of the outstanding projects shortlisted."
BAM:
"The ICEAwards are an industry recognised benchmark for excellence in construction project delivery. The Judging Process is comprehensive, transparent, considered and well conducted. The Gala night is filled with an air of anticipation and excitement."
Alucraft:
"The process from submission to the interview stage was highly professional. We found the judges to be knowledgeable and inquisitive. The Gala in the Convention Centre Dublin was an outstanding success. Our team had a fantastic night, and hearing our name announced as a winner was the cherry on top."
Enter now at ICEAwards.ie