Expanding Horizon to meet Demand
Horizon Offsite Managing Director Ger Fahey tells Irish building magazine his company's output is increasing year on year and the company is expanding its Tipperary facility and recruiting to meet demand as major clients turn to offsite methods due to COVID-19 restrictions.
Horizon Offsite provides structural light gauge steel products to be used as part of the structural element in the construction of walls, floors, ceilings, and roofs, creating a fully accredited structural system.
Horizon Offsite allows the client's team to work with the in-house team in designing, manufacturing, and installation of the system. This innovative approach to offsite building sees the Horizon team working one to one with clients to meet their every design and building specification.
Experienced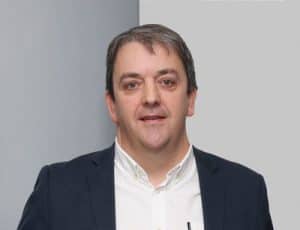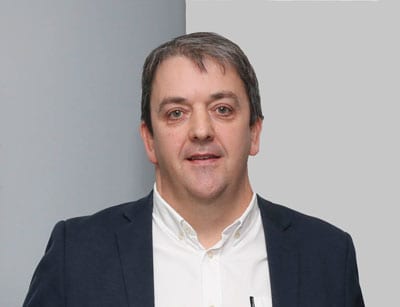 Established in 2017 as an export business, focused on the UK industry, Horizon Offsite has evolved over the past three years. The company now serves clients in both Ireland and the UK and has excelled in both markets. The company has been doubling capacity year after year. This growth is built on demand for expertise. The founders have vast expertise. Each director has been in the offsite business for most of their career. Ger Fahey has been involved in offsite for over 20 years. He gained knowledge and experience across the offsite business working for John Fleming's Fusion.
Ger says, "The need for fast-track construction systems has increased our demand. With a fully accredited offsite product, Horizon Offsite works across the sectors: social and affordable housing, student housing, healthcare, commercial and industrial developments, hotel accommodation. There are few sectors that Horizon Offsite can't access."
Demand
The Irish market for offsite is growing and clients are aware of the benefits of a wholistic offsite service. The service provided by Ger's company is comprehensive, covering the design, manufacture, transport, and installation of the system. There are many benefits of Horizon Offsite's system, including fire and acoustic performance and overall compliance with building regulations. "There is a big budget for testing our products. This gives assurance to clients. We put in the time and got an accredited system."
Speed is a real benefit for people needing facilities erected. This is a main driver in the current environment.  Horizon Offsite has been working with Clancy Construction delivering fast-track facilities for hospitals. Clients have been impressed with the efficiency. "This work had to be undertaken with offsite projects. Aside from healthcare, currently, we are working on student accommodation and social housing with ABM."
Benefits
In 2020, there has been an increase in live projects and client enquiries. "Clients are looking for systems that require minimum workers on site. On housing, we can put up four houses a week with five operatives."
COVID-19 has put a spotlight on all these benefits Ger says. "Most accidents happen in the site environment. If you can get in and out quickly you are not as dependent on the weather. COVID will change how we view site activities. Activities are evolving, clients now want the least amount of time on site." The controls on sites will change, how supplies and labour access and exit. Monitoring of people on site has gotten greater attention.
You must do the work in the factory, he says. Then the site stage should be easily undertaken if the work is done in the factory. "This approach will not stop when there is a vaccine. Clients and their design teams will see that offsite works better than traditional building. Designers need to examine offsite closely and see how they can design better using offsite systems. The design must be done correctly, the manufacturing facility needs time to plan to deliver onsite."
Expanding & Recruiting 
Horizon knows it has a good system, but the team is consistently looking to evolve and are undertaking R&D. "Maximising efficiency within the factory environment is critical. How we can do more with regards meeting fire and acoustic regulations is a key objective." The company is expanding its production facility due to greater demand and are currently recruiting. "Because of Horizon's success, we are recruiting for positions across the business. Readers interested in offsite should check out our website for current vacancies.
There is a national need for housing and student accommodation. The Government needs to understand what offsite can do better Ger tells us. "Government needs to form an on the ground specialist group to explore offsite methods and how they can deliver. The people best placed to advise the Government are those out there doing it."
The content of this site is subject to copyright laws and may not be reproduced in any form without the prior consent of the publishers. The views expressed in articles do not necessarily represent those of the publishers. This article first appeared in Irish building magazine.