Construction to Production Strategy
Mace's Director of Innovation and Work Winning Matt Gough explains to Irish building magazine how the leading international construction and consultancy business is moving work from the construction site to the production facility while delivering greater benefits to clients.
Mace has completed major projects in Ireland over the past 10 years. Dublin Airport's Terminal 2 is the most known. This aside, the company undertook the project management role for building One Microsoft Place and is currently delivering a major data centre in Clonee. Speaking of the business in Ireland, Mace Director Matt Gough says the team are leaders within the Mace organisation. "We have a fantastic business in Ireland, with a team pushing the boundaries in Digital Construction and offsite manufacture in collaboration with our supply chain partners."
A leading company in international construction management, Matt tells us about Mace's proactive approach to COVID-19 and how the contractor is using offsite assembly, as part of a construction to production strategy, to overcome the combined challenges of the limitations of traditional building methods and COVID-19 restrictions.
Construction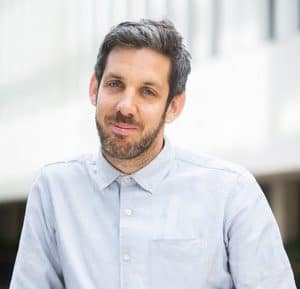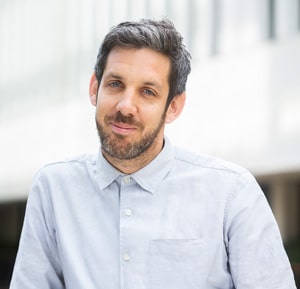 COVID-19 has exposed the fragility of the international construction industry at a level not experienced before Matt tells us, but challenges are being overcome. "Across the construction industry our supply chains have encountered risks that will have to be mitigated in order to keep the industry sustainable and in operation in the long term. The industry is going to need to be resilient in overcoming these challenges."
In March Mace went from having more than 50,000 people on sites each week to having less than 1,000 he says.  "The shutdown and subsequent remobilising of sites has been some shock for the industry, like never experienced before." Positives have been how Mace reacted, growing closer to the supply chain partners and getting a greater understanding of what the subcontractors and suppliers do. "There was great coordination between Mace and the supply chain in implementing COVID-19 safety measures on sites. Site access, access to materials, social distancing on sites are areas which have seen improvements." COVID-19 is going to impact construction in two phases, "first the initial shock element of a cliff-edge drop in productivity, secondly the commercial and legal time bomb of mitigating that impact."
Mace is progressively opening sites, but with reduced numbers of operatives at present he informs us. The level of output across the industry will be around 25% lower for several months, influencing programme and costs. The challenges ahead are difficult but there are opportunities to improve the industry. "This is the opportunity to do things differently. We've just experienced an acceleration of 10 years of change in 10 weeks. To rethink how the industry works in the future, use Modern Methods of Construction, working more sustainably and delivering greater benefits to clients." Matt says here MMCs have a major role to play.
Overall, there are three areas Mace's production strategy aims to explore in necessary construction changes: digital overhaul of construction operations; creating scale in offsite construction methods; and integrating supply chains.
Production
Mace's construction to production strategy envisages a future where the contractor designs, manufactures, assembles and operates the built environment in a better way. Mace does not intend to own manufacturing facilities or manage architectural firms itself, but wants to change the rules of engagement between the project stakeholders to deliver better outcomes.
The company's construction to production philosophy encompasses six phases: 1. Identify customer needs and restrictions; 2. Design within parameters, using established standards and component sets; 3. Manufacture and supply relevant components; 4. Assemble components into 'sub-assemblies' offsite; 5. Complete assembly and install onto site;  6. Performance and customer data captured and feedback into design.
Construction is moving away from delivering projects into assembling products. Offsite manufacturing across the industry indicates this and contractors are getting into product design and higher quality. "In the UK there have been sizable investments in offsite house manufacturing with the major housebuilders investing in their own factories."
Mace sees their business as being the conductor of high standards from their supply chains, managing the interfaces between stages. Mace aims to be in a position to ask for components from the supply chain and have them delivered in a Just-in-Time basis from project partners. The contractor wants to take as much work off sites as possible and have all the Quality Assurance and Quality Control checks done before products come to site. "Delivering a better product to the client in terms of time, cost, quality from an organised supply chain is Mace's goal."
Construction is going this route but Matt says construction needs to change at scale. Scale is achieved not by owning and limiting the supply chain he tells us. "There's a fantastic international supply chain, with leading experts and we want to work with them in a different way to what was done traditionally. In Ireland, the Mace team led by Peter Hill and Ray Craig have created new ways of working with the construction to production philosophy and are leading the way in innovation within Mace. Our Clonee Data Centre team controls this process from their state of the art Digital Control Room. This high performing team have worked closely with our progressive client, design team and supply chain partners to bring concepts from an idea into a reality.  Factory assembly lines have been set up at local facilities, but we also have impressive pop-up factories on site. We have delighted our client with the many tangible benefits brought to this mega project by our approach; namely improved safety, programme, quality, cost and environmental benefits."
The 'Jump Factory', Mace's High Rise Solutions system is a great example of construction to production. Residential is an area where Mace believes offsite and innovative construction methods can flourish. In 2014 the company won an open competition to build two towers at London's Olympic Park, 28 and 30 stories in height. There were project challenges to overcome, strong winds – causing crane downtime, safely working at height was a concern, programme certainty was critical, and meeting fit-out deadlines. Mace took learnings from Japan and the Netherlands and developed the Jump Factory; 6,000-tonne six-storey high enclosed structures that sat on top of the building floorplate.
This method allowed the construction of a floor structure with offsite bathroom pods, MEP modules and finished units fitted in a 55-hour timeframe that on completion the enclosed structure would "jump" to the next floor above. This was a successful project in encouraging new ways of working. The Jump Factory has evolved through learnings under the Mace Tech division. "Now by assembling the facade offsite on the factory floor before delivering to site, Mace is building in a way that guarantees higher quality standards. This has improved programmes. Mace is using this method on N06 on the same Olympic Park site. "While it is early in the programme, it is evident that this is a better way of building high-rise residential. There is less waste and deliveries. Work is undertaken more sustainability."
Clients
Mace's approach to MMCs means clients do not need to reduce expectations of quality, aesthetics or programme Matt says. "This is an important cultural point as there has been a stigma around offsite in the UK over the past 50 years. If clients want a specific design, this can be achieved with offsite methods. We continue to surpass clients' expectations. Some clients are taking stakes in factories and taking ownership of their products here. They traditionally buy sites; so if they can guarantee demand, they can now guarantee supply. There's an openness to explore new ways of working." Matt believes this is the outcome of all the challenges we have faced to date in the industry with regards, quality and productivity. "Skills have also been a major concern and we need to evaluate undertaking work in different ways," he adds.
Some buildings lend themselves to offsite and standardisation more than others. "We don't see the same amount of drive for offsite on public buildings. Mace is seeing a different approach to construction in the commercial, residential and data centre sectors." Standardisation and constructability are central to what the company strives for in the construction to production approach.
R&D
In R&D Mace is undertaking interesting projects, the most notable focused on sustainability and the climate emergency. 40% of the world's carbon emissions come from the built environment. At the beginning of 2020 Mace made a net zero carbon commitment. This objective of a sustainability strategy, titled 'Steps without footprints', will see Mace work to 'Reduce, Transform, Investigate and Influence' to achieve net zero carbon emissions. "Ambitiously, Mace will be a net zero carbon business this year. Mace will be supporting its clients, partners and supply chain to embrace and implement low carbon solutions. As an industry, we have a massive role to play in helping reduce the ongoing impact of climate change" The challenge now he says is to put future targets in place to reduce the carbon from company operations.
Mace clients are focused on the climate emergency and related innovations. Matt describes one of the company's latest frame innovations. Mace has a solution for large-scale commercial office buildings that can reduce the steel frame weight by 25%, and carbon within it by 85%. Including the overall building, there is a 45% reduction in carbon emissions. "This allows Mace to continue with the construction to production strategy and also to meet the zero carbon goal. If we don't change what we do as a sector we can never meet the reduction goals to meet the Paris Agreement. And that's an important target, not just for our generation, but all those beyond ours. We have to believe in a better way."
The content of this site is subject to copyright laws and may not be reproduced in any form without the prior consent of the publishers. The views expressed in articles do not necessarily represent those of the publishers. This article first appeared in Irish building magazine Issue 2 2020.