PJ Rudden | A Career Engineering Ireland
I

n July of this year PJ Rudden retired from RPS. Irish building speaks to PJ about a career working on Ireland's major infrastructure projects, leading initiatives, shaping a more sustainable Irish Construction Industry and modern built environment. It is a career of national milestones and award-winning projects, witnessing change and leading innovation.

PJ Rudden was Director of RPS, an international plc firm known for its leading work in engineering, planning, environmental and communications consultancy. He has spent most of his career in infrastructure planning, design and implementation advising the Government, State bodies and the private sector on infrastructure policy and construction in transport, energy, water and resource management. From 2010 to 2019, he was Director of the EU Commission Secretariat on the European Green Capital city and European Green Leaf city awards for the most sustainable cities in Europe. A prolific career, Irish building magazine speaks to him about his recent work, outstanding projects and highlights, his interest in innovation and the changes he has seen.

Recent Projects

Up to his retirement recently, PJ had a portfolio of different projects ongoing, both national and international, he tells us. "They range from EU Commission work on low carbon sustainable cities across Europe, like Oslo the 2019 European Green Capital where I visited recently. I am also working on robotics innovation development for the gas industry in Great Britain and have just completed a large project (some £250 million value) extending the natural gas transmission system in Northern Ireland to the towns in mid and west Ulster, from Portadown to Enniskillen through counties Armagh, Tyrone, Fermanagh.
"I was involved with the Dublin local authorities in the design and construction of new transport and urban housing infrastructure to support the planned development of the Dublin Region as set out in the National Planning Framework Project Ireland 2040, including Cherrywood STZ in Dún Laoghaire Rathdown and Donabate in Fingal. Last year we carried out the Strategic Environmental Assessment for Project 2040 and now we are assisting the three regions (Eastern Midlands, Southern and Connaught/Ulster) to carry out Regional Spatial and Economic Strategies."
PJ assisted the CIF to plan and manage the seriously important construction and demolition waste issue which has arisen from the ambition by Government for the new National Development Plan. "We need to reinvent the circular economy approach to this very large and potentially highly recyclable waste stream," he says. Citizens' lives are heavily influenced by their built and natural environments. He is a supporter of the circular economy and the positive impact it could have on our environment.
PJ entered engineering because he believed it could make a major impact on the lives of citizens. "I saw civil and environmental engineering in particular as a means of bettering people's lives in terms of future transport systems, housing, water and energy." The term 'sustainability' was not well understood then or appreciated but PJ had a sense that planning and development should not compromise the quality of the built and natural environment. His rural upbringing gave him an ethical foundation for his later work. "I had a 'sense of place' in rural County Cavan where I was brought up to ensure that the living standards of our people had to be raised significantly for the future. This was an important issue in the 70s, 80s and 90s with the northern troubles and hard border that then existed in the same way as there are now legitimate fears again about the economic impact of Brexit."
PJ was proud to have assisted Cavan County Council to build the new Senator George Mitchell Bridge border crossing at Aghalane on the N3 Dublin-Enniskillen road after the Good Friday Agreement was signed in 1998. "I always felt that this was tangible proof of how civil engineering can be deployed to help rebuild communities and re-establish peace on this island." His career has been filled with projects and initiatives of national significance.
Milestone Projects
PJ regards the adoption of the regional waste management plans which he led across Ireland in regional groupings of local authorities as his greatest achievement. "This directly led to the national transformation to what is now known as the 'circular economy'. It started with the Government Policy 'Changing Our Ways' in 1998 which followed our first Dublin Regional Waste Management Plan for the four Dublin local authorities. My proudest personal moment was seeing the roll out of three household bins outside houses in the major cities and towns in the early noughties." In terms of projects, his most successful projects were Dublin Waste to Energy at Poolbeg and the Shell Corrib Onshore Gas Pipeline. Poolbeg virtually eliminated the need for future landfill in the Dublin Region. A decade later he led the successful turnaround from 2007 onwards of the Shell Corrib Onshore Gas Pipeline which is now built and commissioned, doubling the national gas supply capacity at a most critical time post Brexit.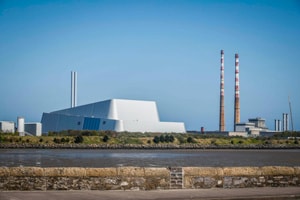 These aside, he led major water/wastewater and transport projects in the Midlands, Dublin and North East regions in the 1980s and 1990s. These included drainage projects in North Dublin and wastewater treatment with phosphate removal at Lough Ennell, various secondary wastewater treatment plants including Mullingar and Blessington together with significant social housing and piling for bridge rehabilitation also in the Midlands. "The largest single project I led as Consultant Project Director was the €1.3 billion Second Gas Interconnector and Gas Pipeline to the West based on the Gas 2025 National Gas Strategy study which I also led." This study recommended the Second Gas Interconnector from Scotland, the Gas Pipeline to the West, the South-North Pipeline linking Dublin to Belfast, the Mayo-Galway Pipeline to connect to Corrib and a liquefied natural gas (LNG) terminal in either Cork or Shannon ports. All have now been built with the exception of the LNG terminal which is still pending on commercial grounds.
The Gas Pipeline to the West built in 2002/03 was and still is the longest single pipeline project in the history of the State he says. "It commenced at the landfall on Gormanston Beach in County Meath and then tracked south to Ballough near Lusk in North Dublin, then across Leinster and the River Shannon on to Craughwell, County Galway, south through South Galway and Clare crossing the Shannon Estuary west of Foynes. The total length was some 350km across seven counties. I was Project Director reporting to Bord Gáis (now Ervia/Gas Networks Ireland)." It was delivered on time and within the budget of €400 million in a lump-sum fixed-price contract despite the most inclement summer weather in 2002 which was physically overcome in some very innovative technical and contractual methods. The three Irish contractors who led the very successful international consortia were Roadbridge, BAM and PJ Hegarty. The project won the ACEI Project of the Year Award in 2003.
The Shell Corrib Onshore Pipeline project in Mayo was the most controversial in the State at the time and also during PJ's career he tells us. "We were brought into this project in 2007 to rescue the Onshore Pipeline while the Offshore Pipeline and terminal were being built concurrently. To make the project even more challenging, the Rossport Five, local landowners/residents, had just got out of jail after 94 days for contempt of court in opposition to the project. We were lucky that our entry onto the project coincided with a change in Irish management in Shell who then clearly recognised the depth of opposition and who worked with us very hard on the ground to deliver the project which was finally achieved in 2015."
PJ's key objective as RPS Project Director was together with Shell to entirely reconfigure local community relations which were critically breaking down. "We opened a local project office in Belmullet adjacent to the site where we acted as intermediary between the local community and Shell. That worked and we in RPS gradually gained the trust of the local people over time. We were able to move the high pressure pipeline to locate twice as far from local houses than previously proposed and reduce the pipeline pressure by half. Not only was the project successfully built and opened in 2016, but the project won the Engineers Ireland 'Engineering Project of the Year' in 2016 by means of public vote." This was remarkable considering the perceived attitude to the project in Mayo which when eventually approved by An Bord Pleanála gave local employment to over 1,000 people in the depths of economic recession during the years 2007 to 2015. PJ's work on this project was an example of the leadership he has exhibited throughout his career.
Leading at RPS
Becoming the youngest partner and director in MCOS, now RPS, PJ led the diversification of the business in the 90s into the new growth areas of environment, energy, waste management and communications. "These additional high growth areas led to us becoming a fully integrated multidisciplinary business and a market leader in these areas. These areas also remained very strong during the last major recession giving us a lot of resilience. In 2011, I opened the Galway office of RPS on the strength of very significant transport, environment and waste management work in the West of Ireland for the first time." The RPS Galway office now has 130 employees and they are leaders in Digital Construction, influencing industry and academia.
Apart from his management work at RPS, in 2010 PJ led a bid to the European Commission to become the EU Secretariat for the European Green Capital Award and still holds that role. "Over the past 11 years we have managed the city evaluations using 12 environmental indicators including climate change adaptation and mitigation, sustainable land use, public mobility, biodiversity, air quality, noise, water and waste management, energy efficiency, eco innovation and governance."
Over his career to-date, he has been the recipient of many honours and awards, the presidency of Engineers Ireland being a standout honour. PJ became President of Engineers Ireland in 2011 at the low point of the recession. "It wasn't an easy time for our economy and the construction industry was particularly badly hit with falling investment and losing staff to emigration." During this time he managed a blog for the 24,000 members to give encouragement to the profession, directly quoting Barack Obama who arrived in Ireland earlier in 2011, "No matter how dark the day might seem, we still believe in the strength and spirit of the Irish to recover and prosper." "And we did," PJ says.
Determined, he continued the themes of enterprise, innovation and job creation as President of the UCD Engineering Graduates Association (2012 – 2016) as Ireland and the construction industry finally started to recover. Over that period, he led the EGA Board on national conversations in UCD with An Taoiseach, Ministers, EU Commissioners, CEOs of major public and private enterprises on jobs, digital, energy, agri-food, water and flooding. "I placed a particular emphasis on Ireland's Digital Future inviting in the CEOs of SEAI, Google, IBM, Vodafone and Atlantic Bridge to explore how best to prepare for our digital future." Innovation and the modernisation of the Irish Construction Industry are long-term interests.
Innovation
PJ was interested in research and innovation from early in his career. His first job was in research with UCD at Ireland's largest water treatment plant at Ballymore Eustace, County Kildare serving the Dublin Region. After graduating as a water and wastewater engineer PJ worked for Dublin City Council for over three years in the mid 70s where he got the "innovation bug" and infrastructure in Ireland benefited. "I subsequently went on to establish enduring innovation in transport, gas, energy, waste management and communications. For instance, on Dunleer Bypass on the Dublin – Belfast Motorway I successfully trialled various road safety features like rubble strips, various LED message signs and ice warning stations all linked to the Met Office, Gardai and others. These are now standard on all Irish motorways." Communications is also a topic of interest.
PJ established Ireland's first dedicated Project Communications Unit arising from the challenges of projects like Poolbeg, Shell Corrib and others, saying where regardless of engineering aspects "it is people who stop projects happening – not the technical aspects at all." He says we now need the soft engineering skills like creativity and communications in addition to the hard engineering skills. "This is still poorly understood by many national promoters of projects who are completely unaware of the EU Aarhus Convention requirements which are now law in this country. These stakeholder communications have to be early, be respectful of all stakeholders and must be seen to enhance projects taking on board the views of local people."
Witnessing Change
At RPS, like all organisations in our industry, there is a welcome new focus on innovation, digital transformation and accountability. The market has changed over the past 20 years with less traditional methods of working, more innovation, more Design and Build, leaner processes and Early Contractor Involvement (ECI) to facilitate increased efficiency and collaboration which is very welcome PJ says talking of RPS and the changes he has seen. "RPS is now a global organisation of 6,500 people across the world solving complex problems in an increasingly urbanized and resource-scarce world. I was privileged to be part of the Irish team that delivered some of the largest and most complex projects here and abroad."
PJ has been influential in guiding RPS Ireland through great changes. "I was one of the Irish management team since the 90s, all of whom were leaders in their respective areas of expertise. By innovating in new markets and delivering an outstanding service we have never stood still and remain an employer of choice across a large number of service areas across property, energy, water, transport, resources and government. My main areas of endeavour were energy, resources and government."
Irish engineering consultancies, like RPS, now have a more international focus with companies winning work abroad and employees moving around the world within the same companies. "When the recession struck we moved some 20 to 30% of our business to the UK where we have prospered especially in transport and energy. As we are now an increasingly global business, our staff can travel and we are now a more diverse and globally connected business. We have staff exchanges within our worldwide offices including the US and Australia. This helps staff retention; they now get a wider global experience."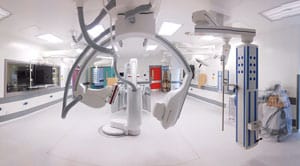 PJ believes we are only now starting on the construction sustainability journey but that was not the case 10 and 20 years ago when as a nation we built housing on flood plains and many developers led projects for which there was no proven strategic need. "Further development in Ireland needs to be 'plan led' and that is where Project 2040 is leading," he states. Digital Construction will be a major influence on Project 2040 work.
The real game-changer in Irish construction going forward in the short, medium and long term is going to be BIM and Digital Construction. PJ believes the ongoing digital transformation of the industry, increasingly using Building Information Modelling (BIM), should feed into greater competitiveness, less waste resulting from the circular economy model and more collaborative working across industry players. "This needs to happen across the full lifecycle of projects to realise maximum value, driving greater efficiency and productivity as the challenges of Project Ireland 2040 are much greater than we realise. We also have to factor in the new challenges, costs and ultimate benefits to be gained from the recently published Climate Action Plan."
Very few large projects have yet been planned, designed, built and commissioned using full BIM Level 2, but RPS has worked on a milestone, award-winning project in Scotland and a critical health sector project here. "I was fortunate to be in RPS to see the M8/M73/M74 Glasgow to Edinburgh Motorway, including the Raith Interchange, go through the full lifecycle to post commissioning in 2017. This was an exemplar BIM project. Also closer to home, RPS had the new Crumlin Children's Hospital Hybrid Cardiac Catheterisation Unit BIM designed, constructed, and commissioned in 2016 giving immediate childcare benefits. I have seen all of the claimed advantages of the digital transformation story in full view on these projects as could the clients, stakeholders, citizens, especially users of the new infrastructure and services." Across the sectors in Ireland there are a lot of building and infrastructure projects being described as critical. PJ talks to us about upcoming major infrastructure projects.
What infrastructure projects should we prioritise? "We should closely follow the priorities stated in the annual Engineers Ireland State of Ireland reports published each spring," he says. "We do need to complete some major road projects like M20 Mallow to Cork, Dunkettle Interchange, N28 Ringaskiddy and M11 Dublin to Rosslare but our concentration must also be on enhanced public transport to get us out of our cars. Dublin is fast becoming so choked that congestion charging or tolling may soon be needed. I welcome Metro North and BusConnects but fear its implementation will come too late and not deliver the urgent level of service we now need. I was in Oslo recently where they have banned cars other than electric or hybrid from the city centre replacing with rail and bus. In energy, we need to incentivise and fast-track renewables like offshore wind and onshore wind and solar."
Looking forward towards these projects and the future of the industry and those that will shape it, given his experience in leadership roles and driving innovation, with a long career and polymath's outlook, we ask what the generation of graduate engineers should focus on, and PJ's answer is concise. "They should concentrate on the three Cs – critical thinking, collaboration and learning to communicate clearly."
After three decades at RPS, we hope that PJ will go on to new roles, providing leadership in the industry as it strives to achieve high standards in delivering our built environment in a sustainable manner.
The content of this site is subject to copyright laws and may not be reproduced in any form without the prior consent of the publishers. The views expressed in articles do not necessarily represent those of the publishers. This article first appeared in Irish building magazine.