An Employer's Guide to SEOs with CPAS
Paula Thornton, Pension Consultant and Business Development Manager at CPAS provides Irish building magazine readers with an Employer's Guide to Sectoral Employment Orders (SEOs) 
in relation to pension and sick pay benefits.
If you work in construction, you need to know about the Sectoral Employment Orders (SEOs). They are Statutory Instruments that define the rates of pay, pension and sick pay cover to be provided to workers in all sectors of the industry. Accountants and advisors to the sector also need to be aware of the requirements.

The SEOs cover rates of pay, however, the area of most relevance to the Construction Workers Pension Scheme (CWPS) are the sections that relate to pension, life assurance and sick pay.  Let me guide you through some of the most frequently asked questions:
When did the SEOs come into Force?
The following is a timeline of key dates:
17th October 2017 – first SEO for the Construction Sector.
9th March 2018 – SEO for the Mechanical Sector
28th May 2019 – second SEO for the Construction Sector
4th June 2019 – SEO for the Electrical Sector
1st September 2019 – start date for the Electrical SEO
1st October 2019 – pension, life assurance and sick pay rates will increase in line with wage rates.
What are the minimum rates for pension, life cover and sick pay as set out in the SEOs?
The minimum rates are the same for all sectors and will change on the 1st October 2019 and again on the 1st October 2020.
What are the benefits provided by these rates?
Currently with CWPS, the following benefits are provided:
Pension – At retirement, members can take some or all of their pension account as a tax free lump sum (subject to maximum revenue limits) and the balance will be used to provide them with a guaranteed pension income for life. They have the option of improving their outcome by paying extra contributions called Additional Voluntary Contributions.
Life cover – Active CWPS members are protected if they die (provided they have completed the 26 week waiting period). The amount payable to their beneficiaries is a lump sum of €100,000 plus €3,175 for each dependent child plus the value of their pension account.
Sick pay benefit – Active CWPS members are paid €40 per day (€200 per week) if they are out of work due to illness or injury for more than 3 days. This benefit is paid in addition to any state entitlement and will be paid for a total of 50 working days in one calendar year.
Is there tax relief available on the contributions?
Yes, there is very generous tax relief on both the employer and employee pension and life assurance contributions. The employer can offset the costs against their profits thus qualify for corporation tax relief and employees receive income tax relief at their marginal rate of tax.
What are the benefits for employers of having an SEO in place?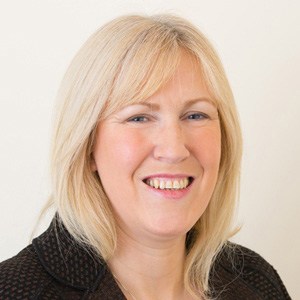 SEOs are negotiated agreements for the sector regarding rates of pay, pension and sick pay benefits. It's important that all companies comply with the legislation to maintain a level playing field. They give stability and certainty over costs, save time in relation to local pay bargaining and avoid industrial disputes. Having a good benefits package in place will help employers attract and retain workers to the sector.
Despite the benefits, there are some employers who are not compliant with the requirements of the SEO. For them, they are running the risk of being exposed to large liabilities if they have not made the correct provision for their employees. If for example an employee died but was not covered, would your business be able to afford a €100,000 payout to their family?
For employers that don't already have a scheme in place that fulfils all the requirements of the SEOs, it's important that you review your benefits immediately. There is plenty of helpful information on our website www.cwps.ie including a checklist to make sure that any existing arrangement you have in place is compliant with the legislation. If in doubt, call us on (01) 407 1400 or email info@cwps.ie
Follow Irish building magazine on Twitter, LinkedIn and Instagram for industry news and views.