Tetrarch agrees sale of Westpark Apartments to Clúid Housing
Tetrarch Capital has agreed to sell 84 units at Westpark Apartments on Garter Lane in Citywest to Clúid, Ireland's largest approved housing body (AHB). Clúid will add the units to its portfolio of affordable social housing, consistent with its strategy of delivering 2,500 new social housing homes over the next 3 years.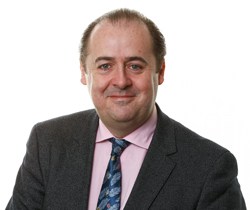 Tetrarch acquired 80 aparthotel units in 6 blocks at Westpark in 2017. All units were in a very poor state of repair, and many were uninhabitable at the time. Tetrarch subsequently secured planning permission from South Dublin County Council to convert the six blocks from 80 aparthotel units to 84 residential units (34 x 1 bed, 44 x 2 bed and 6 x 3 bed apartments).
The first four blocks of 56 apartments have recently transferred to Clúid, with the final two blocks due for completion and transfer to Cluid before the end of the year. The four completed blocks are currently in the process of being occupied.
All units are being delivered to Clúid on a turn key basis, following a c.€10m refurbishment process by project contractor McKelan Construction on behalf of Tetrarch Capital.
The refurbishment works included new windows and doors, extensive fire stopping and protection, new balconies, and a full internal fit out, including new kitchens and bathrooms. A complete re-landscaping of the extensive estate common areas will occur before the final units are handed over to Clúid.
Michael McElligott, Chief Executive of Tetrarch Capital said: "We are very pleased to have agreed the sale of the Westpark Apartments to Clúid, helping turn a struggling aparthotel scheme into high quality, long term residential accommodation.  Our refurbishment work, which is nearing completion, is transforming a former dilapidated development into 84 fine apartments in what is Dublin's fastest growing suburb.
We have worked diligently with South County Dublin and Clúid adopting an innovative approach to deliver an excellent family friendly development that will address some of the housing shortage in South Dublin."
Clúid's Director of New Business, Fiona Cormican said: "Clúid Housing is delighted to have agreed this deal with Tetrarch Capital which will improve the supply of social housing in West Dublin, an area of acute shortage. We look forward to helping new tenants at Westpark move off the local authority housing waiting list, and into a new home."
Clúid is financing the project through a combination of loans from the Housing Finance Agency (HFA), and financial support from the Department of Housing, Planning and Local Government.
The Westpark Apartments are located adjacent to the golf course at Citywest Hotel, which is also owned by Tetrarch Capital. Tetrarch is advancing plans for the development of a scheme of apartments on a separate residential site it owns on Garter Lane.