GDG wins European Funds to develop Novel Asset Management Software
GDG has been successfully awarded the first stage of the European Commission's SME INSTRUMENT, a support fund designed to accelerate the route to market for innovative SMEs with game changing ideas within their specific sectors.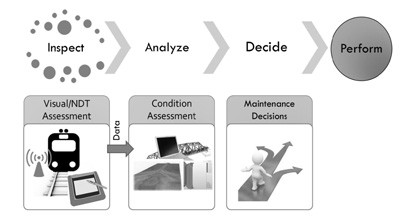 GDG was acknowledged by the European Commission for developing novel asset management software. Due to more frequent extreme weather events associated with climate change, civil infrastructure systems, including road, rail and canal networks are under increasing stress. This is coupled with the fatigue placed on networks due to ageing structures (e.g. operational railways in Ireland are more than 150 years old). As we have seen recently, civil infrastructure assets are failing with increasing regularity across the globe. However, given the scale of these networks, managing the risk for infrastructure networks is a major challenge.
Paul Doherty, Managing Director of GDG, commented that "After five years of internal research on this topic and a number of global collaborative R&D projects, we are delighted to be taking our probabilistic risk analysis software to the wider infrastructure market"
The engineering team at GDG have developed a scientific solution to address this challenge using a risk-based methodology.
The approach developed by GDG relies on collating a wide range of data sources, analysing the condition of geotechnical assets to determine the risk to the network and, ultimately, making informed maintenance decisions under a constrained budget. This systematic approach that underpins the GDG asset management framework is illustrated below.