Project Ireland 2040 finally arrived to great 
fanfare in Sligo on the 20th of February 2018, it is a very ambitious plan totalling €116 billion which re-imagines and prepares Ireland for the future. 
The publication covers major areas such as housing, infrastructure, health & education, environmental issues, technology, culture and heritage and finally Ireland's security. The plan hopes to put certainty into a range of markets not least the construction industry well into the future.
But back to the present and 2018 is looking very positive with Aecom predicting construction growth of 14% which equates to €19.5 billion of construction projects. While this is positive continued growth which started around 2015 it is not without its concerns. Labour being one issue and increased cost of construction from other areas such as materials, financing, rising interest rates and utilities all culminating in overall escalation in pricing, says Colm McGrath, MD, Surety Bonds.
How is construction going to maintain momentum when labour shortages start to kick in. The apprenticeship figures are startling and should be a cause for concern over future growth. Registrations for bricklayers and stonemasons in 2017 was 40 so now a total of 127 are in training, for plumbers it was 224 bringing it to a total of 1,272 in training while painting and decorating is at 85. Who could blame the youth of today not wanting to go into apprenticeships particularly when many would have seen or heard about the plane loads of construction workers emigrating to other countries during the downturn with many never to return after setting up new lives abroad.
To rectify and future proof some of these issues the industry is going to have to speed up the pace of innovation. The World Economic Forum issued a working paper in May 2016 titled "Shaping the Future of Construction A Breakthrough in Mindset and Technology," it is written in collaboration with The Boston Consulting Group and also has input from some of the largest and most influential global engineering, construction & technology companies. It describes the industry's present state, assesses relevant global trends and their impact on the industry, and devises an industry-transformation framework with key areas for development and action, it's a hefty read. We have already seen many contractors take up one such technological innovation over the past couple of years, Building Information Modelling (BIM) which improves productivity, reduces project delays and can also enhance the quality of buildings and improve safety, working conditions and environmental compatibility, suffice to say that BIM has become so important that many tenders now require contractors and sub-contractors to be able to support and work with this technology.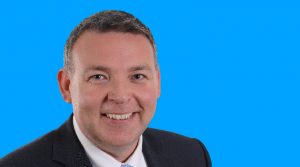 The building industry is vital to the Irish economy not just for employment or that it contributes c. 7% to our GDP and rising, the fact is Ireland cannot grow without the success of this industry by providing the office space we work in, the housing space we live in and the infrastructure we travel on. The demands being placed on the building industry now (i.e. housing & commercial office space and into the future housing, office space and infrastructure) to deliver at a faster pace in order to keep up with the growing needs of the population will require major change, the strategy needs to be around technology, materials, tools, processes and operations. One such innovation in productivity in recent years and which construction could receive a substantial boost is from standardisation, modularisation and prefabrication. A prime example in the commercial sector is Broad Group China, in cooperation with ArcelorMittal, is using a system of modular building components that enables very speedy construction: a 57-storey building was built in only 19 days by moving 90% of the construction work to the factory, but this could be mirrored at the housing level.
In conclusion it is imperative that stakeholders along the value chain; individual companies, the industry as a whole and the Government should take action to move the industry forward. The Government, as a key project owner should create a fertile environment for the transformation of the building sector. The Department of Housing could push designers and contractors for more modularised houses for social housing schemes in order to meet the 47,000 required to meet current needs. With the role of construction technology growing so rapidly companies that do not invest in the right tools risk being left behind. Construction companies that invest in newer technologies now will probably be the industry leaders in the next 10 to 15 years if they match their greater investment in technology with a company-wide commitment to change.
Surety Bonds is Ireland's only specialist surety & bonds intermediary. The company was set up in 2012 to specialise solely in bonding, to introduce new markets for clients and to become a leading authority in bonding in Ireland. As surety specialists we represent a large selection of sureties (insurance companies who provide bonds) and the real benefit to the client is that they have access to them all, we help to fit our client and the needs of their principal with the right surety provider.
The contents of this site are subject to copyright laws and may not be reproduced in any form without the prior consent of the publishers. The views expressed in articles do not necessarily represent those of the publishers.