Construction ahead of the game on Pension Cover
Many of you may already be familiar with the Sectoral Employment Order (SEO) for the construction industry, this was the first SEO announced in October 2017 and written into law by the Minister of State at the Department of Business, Enterprise and Innovation, Doreen Molloy, Communications Manager with CPAS  provides some insight.
This SEO outlined rates of pay for specified workers in the construction industry, as well as pension, sick pay and death in service rates for those workers. This first SEO for the construction industry has now been followed by an SEO for the Mechanical Engineering Building Services Contracting Sector, which came into effect on 6th March 2018 and also outlines rates of pay for plumbers and pipefitters as well as pension, sick pay and death in service for these workers.
This is a very significant development and puts the construction industry ahead of the curve in relation to mandatory pensions. It places the construction industry in a leadership role in the pension space, as it is the first industry to be legally obliged to provide workers with a pension.
Until the introduction of the SEOs, construction industry employers were not legally obliged to provide their workers with a pension. The SEO changes all that; it is now compulsory for employers in the Construction and Mechanical Engineering Building Services Contracting Sectors to provide pension, sick pay and death in service provision for specified workers between age 18 and 65.
Mandatory pensions are coming for all
As already mentioned, the construction sector is leading the way, it is the first industry to be legally obliged to provide workers with a pension. The Government recently published their Roadmap for Pension Reform 2018-2023, which outlines a series of wide ranging reform proposals, one of which is a new automatic enrolment into a retirement saving scheme for employees in the private sector who are not currently saving for their retirement. Automatic enrolment is expected to be introduced from 2022. There will be three parties paying into the scheme for each worker – their employer, the employee and the State (via tax relief or other such mechanism). Workers will have the choice to opt-out, but if they did they could lose all of the contributions, and not just their own. The starting point though will be that everyone is included in a retirement savings scheme.
CPAS – the provider of choice for the construction sector
CIF Pension Administration Services DAC (CPAS) provides specialist and professional pension administration services to pension schemes that were developed solely for the construction sector.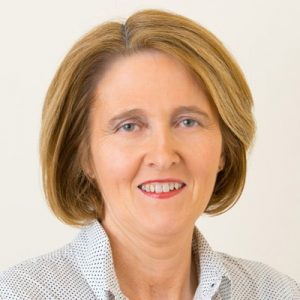 The Construction Workers Pension Scheme (CWPS) is one of the largest private sector pension schemes in Ireland with over 25,000 members and supported by over 2,000 employers. CWPS provides pension, death in service and sick pay benefits for workers in the construction and related industries and is open to office staff as well as manual workers. CWPS is the scheme of choice for the construction industry and it satisfies the conditions of the new SEOs in relation to pensions, sick pay and death in service benefit.
CWPS exactly meets the requirements under the SEO and it has experienced significant growth in recent months as employers seek to meet their obligations and to provide the valuable benefits for their employees. For further information on complying with the new SEO legislation for pensions, you can see their website www.cwps.ie or you can contact a member of the CWPS team on 01 407 1444.
The Construction Executive Retirement Scheme (CERS) is an umbrella scheme providing pension and protection benefits to individual employers in the construction and related industries. It is particularly suited to individuals seeking higher benefits and greater flexibility than those available under CWPS. Through its flexible structure, CERS can meet the particular needs of each employer by providing bespoke and varying pension solutions for employees.
The Construction Industry Retirement Trust (CIRT) provides a flexible pension arrangement to meet the retirement planning needs of self-employed individuals and employees with no pension provision in place, who are employed within the construction and related industries.
Through our subsidiary, Milestone Advisory, we offer independent financial advice. Milestone Advisory offers impartial financial advice with an approach based on achieving desired outcomes rather than "product push." Their aim is to build long-term, valued relationships with clients, helping them to achieve their financial objectives.
*Milestone Advisory DAC t/a Milestone Advisory is regulated by the Central Bank of Ireland.
If you are unsure how best to proceed in the world of pensions, our team at CPAS will be delighted to guide you. For further information please contact us at (01) 407 1400 or by email at info@cpas.ie.