Closing the gender gap – DIT launches programme for female engineering students 
DIT launched a unique mentorship programme for female students in Engineering yesterday in DIT Kevin Street, bringing students together with professional women mentors from Arup and Schneider Electric, two of the largest multinational engineering companies with operations in Ireland.
On the aims of the programme, Leslie Shoemaker, Programme Facilitator in the DIT College of Engineering and Built Environment said, "Research shows that mentorship works. Our goal is to provide female students with role models who can offer guidance about career opportunities in engineering, provide support and tools for navigating this male-dominated industry, and entice and retain more women in the field. We need to dispel the myth that this is a male-only profession. We need young women to know that engineering is an option."
Edith Blennerhassett, Associate Director of Arup Ireland, gave an inspirational talk on her career journey and how mentoring has shaped who she is today. Focused on the theme of the benefits of mentoring, participants shared their aspirations for the programme and got to know one another; the beginning of what is hoped will be a relationship that lasts throughout the students' time in DIT.
Edith Blennerhassett said, "Throughout my career, my mentors have helped me to shape and achieve my goals. I hope to encourage the students to be confident, keep an open mind and embrace opportunities when they arise."
The structured mentorship programme, which goes by the name of ESTeEM (Equality in Science and Technology by Engaged Engineering Mentoring) ,sees each mentor paired with 2-3 students for the duration of the year. During a series of lunches that will take place throughout the academic year, students can chat informally with their assigned mentor. At each event, there will be a short talk by one of the mentors, which will be followed by a focused mentoring session. Arup plans to host additional events for the students in its offices on Ringsend Road.
[rev_slider Surety]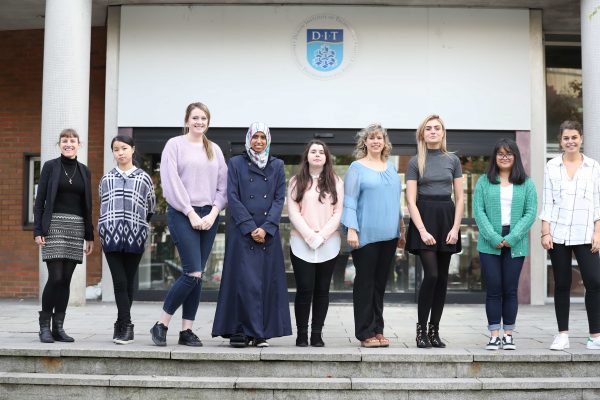 Hopes were high among the 29 student participants prior to kick off. Jess Mullen, a third year student, said, "It's such a great opportunity to meet not just professional engineers, but professional women in STEM." Another fourth year, Aisling Lee was excited to "develop my network further, make links, and get insight into what will make me more competitive in terms of working in industry." Annie Dobbyn, third year, stated, "The chance to make more female friends in Engineering would be great."
DIT is very strong in the so-called STEM subjects of Science, Technology, Engineering and Mathematics, with 40% of current students enrolled in STEM programmes. The objective is to counter the overall trend in Ireland whereby female students are under-represented in STEM, and particularly in Engineering.
Both Arup and Schneider Electric promote gender equality in the workplace and have a strong track record of developing initiatives to enable more women to be successful in the field.
Mike Hughes, Zone President UK & Ireland, Schneider Electric and a DIT graduate, said, "Schneider Electric is extremely pleased to be part of this programme in promoting diversity in Engineering. We look forward to doing more in this area in the future."