CRH – A Global Success Story
Seamus Lynch, COO of CRH's UK Cement & Lime, Ireland and Spain cluster talks to Irish building magazine about the company's operations in Ireland and around the world.
A leading global building materials group, CRH employs over 89,000 people worldwide. Having grown exponentially since its beginnings in Ireland during the 1970s, today CRH maintains a huge geographic footprint in 31 countries and is the largest building materials company in America, a regional leader in Europe, and has strategic positions in Asia.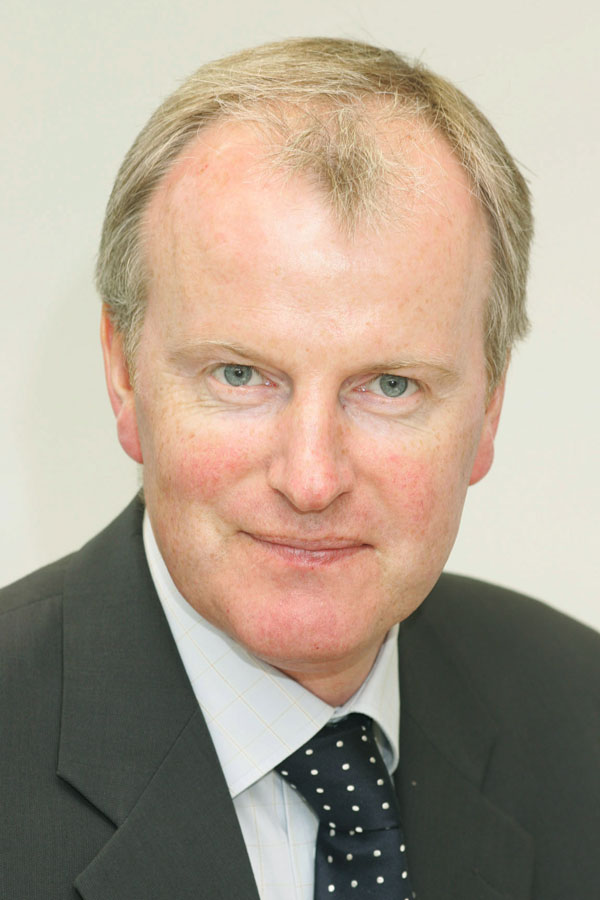 CRH provides building materials across the spectrum of the construction industry – from building foundations to frame and roofing, to fitting out the interior space and improving the exterior environment, on site works and infrastructural projects, its materials and products are used extensively. In Ireland, CRH's companies include Irish Cement, Roadstone, Clogrennane Lime and Northstone, which operates in Northern Ireland.
As COO of CRH in Ireland, Seamus Lynch has been involved with CRH since the 1980s and has been a part of the growth and success of a company that is an integral part of the worldwide construction industry.  His career began at Irish Cement's Limerick factory during the 1980's. "I am a mechanical engineer, so I started straight out of college into the cement factory in Limerick. Irish Cement as a company built a new kiln every decade since the thirties except for the1990's," he explains. "In 1983 they brought on a new kiln in Limerick and needed to take on a number of engineers to oversee the installation. Cement manufacturing is a chemical process and as an engineer it is a fascinating place to work because there are many aspects of engineering required. The kiln for example is where you burn the ground stone to make a new stone – that machine is over 2000 tones rotating on four double sets of bearings, so there is a huge amount of engineering required to get a project like that over the line. Because it is a chemical process there is a huge amount of analysis using sampling and different scientific techniques. Today the processes we use are very advanced, like x-ray diffraction  to measure chemicals instantly. Chemical analysis has come on leaps and bounds in terms of technology. Today, analysis can be achieved more or less instantaneously, giving more accurate results and as a result a better product."
In 1970, Irish Cement and Roadstone came together to form CRH. Both businesses started in the 1930s. Irish Cement built two kilns in Drogheda and Limerick respectively, both of which came on line in 1938, and Tom Roche in Inchicore founded Roadstone at around the same time. This coming together of two Irish building companies with a strong legacy formed what would become the core ethos of CRH, and ultimately, it's global success. "The story of CRH is one of acquisition," explains Seamus Lynch.  "When the two companies came together in the 1970s they were both successful in their own right; both were highly rated on the Irish stock exchange at the time." Merging Irish Cement and Roadstone was a mutually beneficial business decision, says Lynch, and one that would inform the strategy of CRH going forward. "There is a big crossover between the two businesses, as in cement is obviously a big part of producing concrete and Roadstone was a big concrete producer, so integrating the two made a lot of sense. The new Group was successful in the seventies and it was looking to grow, however, it was difficult for them to do so in Ireland, so their growth strategy was to diversify in Ireland but to also look abroad."
While planning its expansion, CRH focused first on The Netherlands where it formed a distribution merchanting business. From an established base in the Netherlands, CRH has expanded its leading Builders Merchants positions in Switzerland, Northern Germany, Austria and France servicing the growing repair, maintenance and improvement construction sector. CRH's acquisition model specialises in acquiring small to mid-size companies, and this, according to Seamus Lynch, has been key to their success.  "We have had hundreds of acquisitions over the 45 years and in the first number of decades these were small bolt ons," he says. "What I mean by that is we found successful small family-run businesses that were well regarded and looking to take value out of their business. We acquired their businesses, and while we took over responsibility for things like financial control and capital spending, what we tended to do was keep the name of the business over the door and very often, the family members continued to work there. To this day many family members of businesses we have acquired continue to work in those businesses. They kept their identity, value that they had on the market, but behind the scenes we were able to achieve business synergy and CRH was able to take the value of those synergies."
[rev_slider dronewide]
CRH's business model centres around making its core businesses better and as a result, identifying and acquiring strong businesses that complement and add value to the main business. This, says Seamus Lynch, is how it protects its business against changing market conditions. "Along the way an equally important part of our strategy was to diversify," he explains. "For example, in America, it was essential not just to specialise in aggregate and asphalt, but to get into the distribution side of the business. We have a lot of DIY and merchanting businesses both in the US and in Europe today and we also got into what we call Lightside products, so things like shutters and awnings and construction accessories – we have a lot of these businesses throughout Europe and in the US. In America, we are also in glass supply. That reduces your dependence on any one particular  market. When RMI is good, your DIY businesses and life cycle products do well and when you have a heavy infrastructural project, the heavy infrastructure business does well."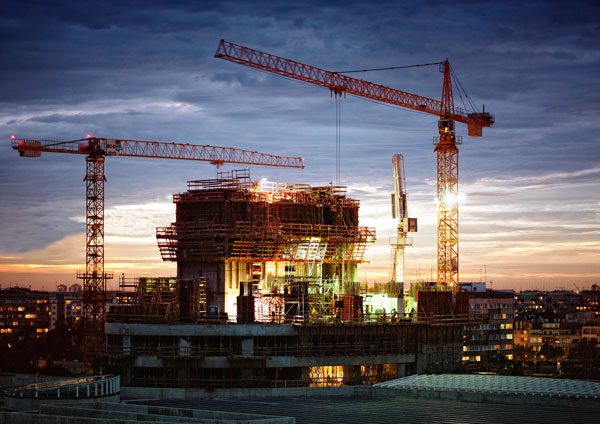 The vision for CRH is to be the leading building materials company in the world, and that, according to Seamus Lynch, does not necessarily mean the biggest one. "In terms of success, being a sustainable business is core to our ethos. That means being the best at what you do, but also doing things in a responsible manner. For example, CRH in Ireland was one of the first companies to be accredited for the Business Working Responsibly Mark which is about working responsibly with your employees and your neighbours, and providing the best quality products in the most efficient manner. We believe that these issues are core for long-term success. Our  businesses have been around a long time in Ireland. So for example, Irish Cement has been around for 80 years, Roadstone has been around for 80 years too. Our lime business just celebrated its 200th year so that long-term vision, that sustainable piece of the business, is very important."
With roots steeped in legacy, it comes as no surprise that company culture at CRH is one of utter sensitivity towards its acquisitions, particularly in foreign markets. "Cultures are very different. What works in business in Ireland can be quite different to what works in the Netherlands or Spain or the US or indeed China," attests Lynch. "It's very important to recognise those cultural differences, and to adapt your cultural identity accordingly. What the Irish are very good at is adapting to the cultural differences and recognising what is important to the businesses that you have acquired or are dealing with in another country and working with it. In CRH we bring our own disciplines in terms of financial rigour and evaluation of new projects but that's a back office issue. In the front facing end of the business it is very important to respect the cultural integrity of different cultures."
Having worked in different countries with CRH, and with all aspects of the building supply market, Seamus Lynch is uniquely placed to comment on the state of the construction industry in Ireland. The goal, he says is a sustainable level of activity. "One of the things we've seen in construction activity in other jurisdictions is that sustainable level of construction activity is 10-12% of GDP as a ball park number. Today we are at 6% and at the boom we were at 25%, neither of which is sustainable. So when you look at Ireland today there is still an infrastructural deficit." Pointing to a need for an improved road network and water sanitation and supply as the first point of necessity, Lynch believes that there is a need for a more long term vision.
"The important thing from a building material supplier's point of view its that it would be great to have a steady state demand for construction. It's easier to manage, it's easier to plan and in the long term it's better for our customers to have a more consistent supply in terms of activity levels. Some of these infrastructure projects are long term so it's a long-term game and we need long-term vision in terms of planning and it would be to have a more consistent activity level. It would help in terms of optimising how the whole supply chain works."
This article first appeared in Irish building magazine. Click here to read the entire issue
The content of this site is subject to copyright laws and may not be reproduced in any form without the prior consent of the publishers. The views expressed in articles do not necessarily represent those of the publishers.