The Irish in Construction in Australia
As part of the Irish building magazine 'Irish Abroad Series' we spoke with Tim Foley, Project Engineer at Quickway Constructions, about the Australian Construction Industry, the successes of the Irish, and his view on what acquired knowledge and skills returning Irish construction workers can bring back to the Irish Construction Industry which is currently experiencing growth.
In the past eight years, tens of thousands of professionals, graduates, and trades people left Ireland to find work abroad, with a large portion going to the United Kingdom, Australia, Canada, and America among other countries. The Central Statistics Office recently reported the number of Irish emigrants returning to live in the Republic of Ireland from abroad increased 74% this year. 21,100 Irish nationals moved back to live here in the 12 months to April 2016, a rise from 12,100 the year previous. However, net outward migration of Irish nationals is still happening, but at a lower level than in the previous year, falling from 23,200 to 10,700. With the shortages in the construction workforce, Ireland would benefit from the returning construction industry workers.
Australia has attracted a lot of Irish construction workers in the past decade.
Please tell us about your education and training, and the experience you got before moving to Australia?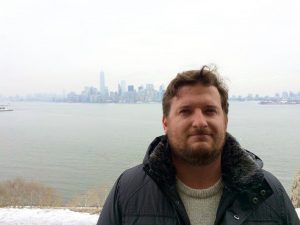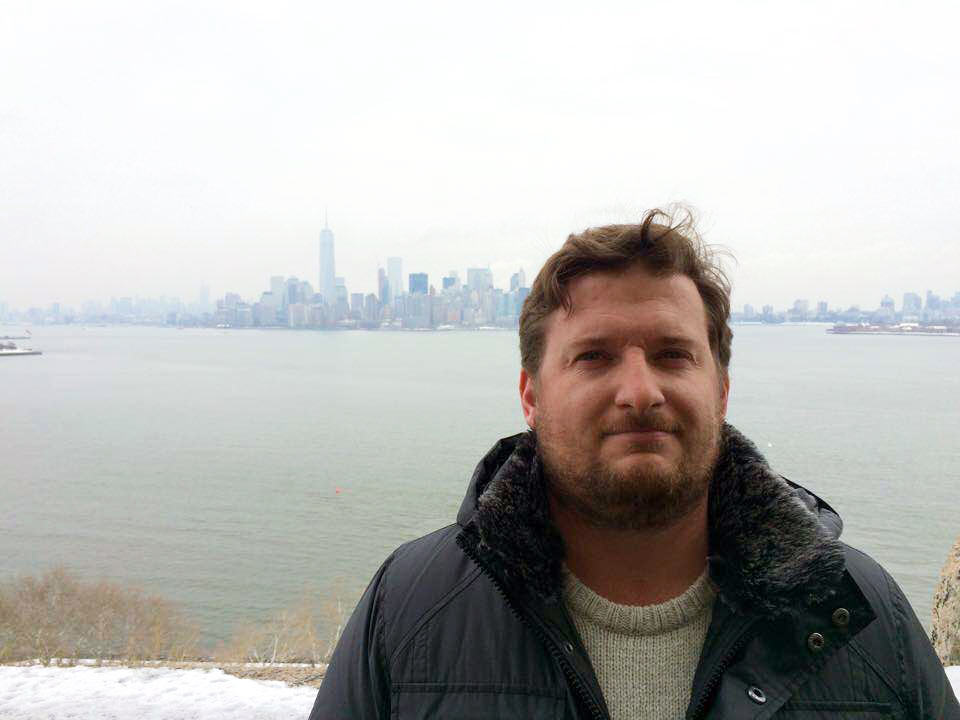 I first went to Australia in 2002, and spent 2 years working as a labourer, returned to Ireland in 2004 and I studied Construction Management at the Institute of Technology Tralee. I graduated in 2009 with a Bachelor of Science Honours Degree. I carried out my work experience with Murphy International on a cross-country pipeline prior to travelling to Australia again in 2009.
What companies have you worked for and what projects have you worked on since moving to Australia in 2009?
After moving back to Sydney I initially worked for the company I worked for previously, Garde Services. After a year with Garde Services, I moved to another Civil Engineering company, Killard Excavations where I worked as Project Engineer for 2 years on Water & Electrical Projects.
Towards the end of 2012, Sydney was quiet, and when I was offered the opportunity to work in regional Queensland and work for Murphy Pipe & Civil where I was employed as a Project Engineer on the BG QCLNG Upstream Gathering Project. The project involved the installation of 4,500km of HDPE pipe from CSG wells to Field Compressor Stations.
My partner and I made the decision to move back to Sydney in late 2015 and I took up my current position with Quickway Constructions.
I'm currently working as a project engineer on civil and electrical projects in the Sydney south and metro area. Most of the works are as a result of the capital works programmes that have been initiated by the New South Wales state and federal governments that are happening in New South Wales at the moment.
What industry sectors are thriving and why?
In Sydney where I am based, it is hard to find a sector that is not thriving. There is a huge amount of residential development happening at the moment, but probably the largest sector by far is road and rail infrastructure. There are several huge projects running concurrently in the Greater Sydney Metropolitan Area.
What sectors of the Australian Construction Industry have Irish people gone into?
They have entered a lot of areas but there is still a lot working in civil infrastructure and pipe laying
Have there been many big Irish construction success stories in Australia in the past decade?
Yes, a few come to mind. There have been the high-profile success stories like Monford in Western Australia, a company which rose very quickly, was foundered by Declan White who arrived in Australia in 2008. The company I am working for now, Quickway Constructions, was incorporated in 2006 and now is looking a potential turnover of possibly $25 to 30 million AUD this coming financial year.
If not, MPC are a good example – a tier 3 company that was bought out by a multinational (J Murphy & Sons) which now has a presence in America. Rocktown or Diona are also good examples of successes.
How do Irish engineering, construction and surveying graduates and young professionals compare to their Australian equivalents?
Very well, we have exported a generation of bright, motivated, well-educated professionals over the last 8 years. Common sense seems to play a big part in this.
What have been the main technological advances within the construction industry in Australia?
Currently, Building Information Modelling has been a big change in the Australian Construction Industry. Machinery hasn't really changed in the civil game it just is modified, although MPC's fleet of spider ploughs were used to great effect on the QCLNG gathering project. Most of them are now in America now due to the ramp down in oil and gas projects.
What are the main skill sets and knowledge the returning Irish are bringing back to the Irish Construction Industry?
Greater understanding of Occupational Health and Safety legislation, a lot of Irish legislation is based on the New South Wales / Australian regulations. Also, safer systems of work and different available technologies, i.e. non-destructive excavation for service location.
[rev_slider Deltek]
Is there discussion your circle of friends about returning to Ireland due to the upturn in the Irish Construction Industry?
Yes, it is prevalent on a lot of people's minds when you speak to them. Obviously, it will always be home. A lot of people speak about doing 5 to 6 years in Australia, particularly in the Sydney area and then heading back home.
How do you see the Australian Construction Industry doing in the next few years?
It is hard to say. The areas that are experiencing the most growth currently are (at least in Sydney) residential construction and civil infrastructure, so their obviously looking healthy at the moment. The resources industry, oil and gas mainly are in a bit of a slump at the moment.
What typical CPD and training has the Irish undertaken in Australia?
Some of the typical professional development training that people seem to undertake is to get their master's degree but time is a big factor here. They could also register as a chartered engineer.
What can be done by the Irish Government to incentivise people to return from Australia to the Irish Construction Industry?
It's hard to say I think either people want to stay abroad or they want to move back to Ireland. I think a lot comes down to where people wish to raise children. So I think the more family orientated an industry becomes the more it's going to attract but obviously that's hard to do in construction, especially in Ireland.
If people are living in rural areas and commuting to cities, a person may be living in Kerry, but may have to commute to Cork or Dublin to work either weekly or daily.
In the 'Leaders in Construction' interviews of Irish building magazine, we learned that the professions, graduates, and skills shortages are a major concern among company directors. Foreign-based Irish construction workers should be valued due to the knowledge and skills they have acquired while working on large infrastructure projects around the world. These skills can be used to build and improve Ireland's infrastructure, notably the targets set in the Rebuilding Ireland Action Plan. More needs to be done to encourage professionals and trades people to return to Ireland to support the recovering economy and construction industry.
The potential for a sustainable career at home must be provided. Speaking about the Rebuilding Ireland Action Plan, and the shortage of people and skills, Richard Crowe, President of the Association of Consulting Engineers of Ireland said "Ironically, the housing shortage is contributing to the shortage of construction sector skills as skilled construction professionals who emigrated are finding it difficult to return to Ireland, particularly, those seeking good quality affordable family accommodation." A more affordable means of working and living in Ireland is necessary to encourage more people to return.
This article first appeared in Irish building magazine. Click here to read the entire issue
The content of this site is subject to copyright laws and may not be reproduced in any form without the prior consent of the publishers. The views expressed in articles do not necessarily represent those of the publishers.