Binary Hub – Building For A New Generation
Irish building magazine meets the people behind the Binary Hub, a state of the art student housing facility in Dublin's city centre.
In July of this year the Student Housing Company and Bennett (Construction) Ltd launched Binary Hub, Dublin's largest purpose-built student accommodation development. Open this month, Binary Hub will house 471 students in luxury private apartments. With student accommodation within the city in high demand, the new residence is set to ease pressure on Dublin's student housing shortage, and bring The Student Housing Company's award-winning service to the area.
Comprising of 'cluster apartments' with between four and eight bedrooms, this exciting new development set in the heart of Dublin is only a 20-minute walk from Trinity College, and just a six-minute walk from the National College of Art and Design. The finished building offers students stylish, safe and convenient accommodation with laundry facilities, an on-site gym, study room, bike storage, fast Wi-Fi, an expansive common room, landscaped gardens and 24-hour maintenance and security support, all of which are included in the monthly rent.
CEO of The Student Housing Company and its sister company Threesixty Developments Bob Crompton is exceptionally proud of Binary Hub and what it brings to Ireland. "This is the largest Purpose Built Student Accommodation (PBSA) building in Dublin," he explains from his London base. "We're providing 471 beds for students in the city, but these aren't your average dorms – the building has been meticulously designed for students. Each resident has an ensuite bathroom, and there is an onsite gym, common room, bike storage facility, 24-hour security and reception with a parcel collection service. At Binary Hub students want for nothing, and we really have set a new standard of student living in Dublin."
The Student Housing Company is one of the world leaders in terms of providing the highest standard of student accommodation. "We set up The Student Housing Company in 2011 with the aim of delivering high quality purpose built student accommodation," says Bob Crompton. "Ultimately we wanted to give students best in class accommodation, with all the amenities they need and more, in great locations. In doing so great customer service was key, a goal we believe we have achieved by winning 'Best Customer Service' ahead of all the private and university run halls in the UK in 2016.  This combined with the fact that we have been awarded 'Best Private Halls Provider' three years running in the National Student Housing Survey are credentials we proudly bring with us to the Irish market. To date, we have delivered over 11,000 rooms and currently have 2,549 operational student beds across six European cities."
A development of this magnitude requires the highest standard in building contracting, and that's where Bennett Construction come in. As Michael Keogh, Contracts Manager at Bennett Construction explains, this was a project that they were extremely excited to be a part of.  "Part of the excitement for us with the Binary Hub was the opportunity to introduce innovative ideas like an SFS system and a number of new systems into the project," he says.  "A project of that scale hadn't been constructed in Ireland in a number of years, so we were trying to introduce and bring back some of the systems that had left the industry during the downturn while maintaining quality and speed of construction".
Binary Hub is situated in Dublin 8, an area of archaeological significance, and Bennett Construction had to accommodate and manage four archaeologists excavating the ruins of an old distillery, dating back to the 1700s. "Given its location, and in recognition of the previous land users, part of the planning permission conditions ensured that there was a watching brief from an archaeologist during the construction stage and that brief resulted in a large scale archaeological dig. They uncovered foundations dating from 1750 to 1820 from Roes Distillery; one of the biggest distilleries of its time. St Patrick's Tower, which was close to the site, was one of the towers of the original distillery. Bennett Construction excavated the site to its original levels and exposed the foundations to facilitate accurate recording and photography.
Building student accommodation to the highest standard marks a positive move in the construction industry, says Keogh.  "This project indicated a positive turn in the construction industry, particularly around student accommodation developments, so we were proud to be a part of this build. Given the current shortage in quality student accommodation, it is no surprise that the majority of the projects at the moment are within that sector, so to be a part of this project ensured that Bennett (Construction) Ltd are at the forefront of the market."
The requirements of both Bennett Construction's client, Threesixty Developments and the building's end users, The Student Housing Company meant that adherence to the most stringent construction regulations were essential throughout the building process, according to Michael Keogh.  "Student accommodation is built over clusters. They have a communal kitchen and living space and each student has their own bed space and shower pod. From a construction point of view student accommodation has a number of specific requirements. For example, acoustics are a big issue. You've got people studying in one room, and relaxing in another and watching television in the living room, so compliance with the acoustic requirements was essential. The size of the project, coupled with the amended construction regulations under the Building Control Amendment Regulations, which were introduced to the construction industry in March 2014, added an additional layer of control to the build. "This is the biggest student accommodation building to fall under the requirements of BCAR14 to date. We hadn't built to BCAR at that scale, so it was very exciting to bring a project to completion and in compliance with the requirements of BCAR14. In terms of the new BCAR14 this was new for members of the design team, construction team and our supply chain."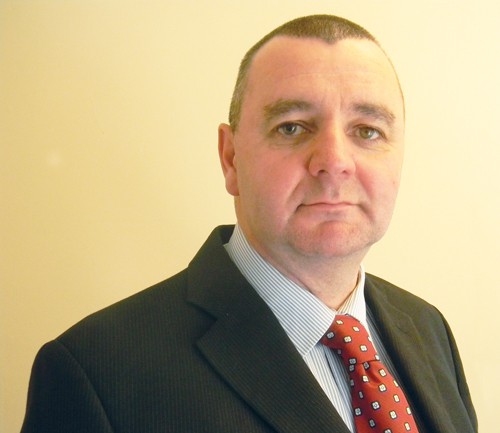 Compliance, says Keogh, has never been an issue for Bennett Construction. "Contractors like ourselves are in the main compliant, BCAR14 just meant that we had to prove compliance throughout the build process. We were doing that anyway, this was just a further step in terms of documentation control and recording of inspections. Keogh believes the amended regulations to be an extremely positive move for the industry. "It's positive for the industry. It brings all contractors into the fold, and ensures that all contractors and completed buildings are compliant with the current building regulations. This now provides confidence to both building owners and users that their buildings are safe and that the construction process is transparent."
The size of the project presented a number of challenges for Bennett Construction, which they overcame without delay or disruption to the build. "The project was adjacent to the Digital Hub building, and there was a nine meter high old Marshalsea prison wall which we built alongside. As well as this, we had local residents on the other side of the building site. It was an exceptionally tight site, with a different challenge on each of the site boundaries. We had fibre-optics that ran through the site and we had to work around them without disturbing service at the Digital Hub. That was a challenge in itself. We met those challenges with open and transparent dialogue with all of the local stakeholders.  We addressed all of the challenges presented to the satisfaction of all parties concerned."
Bob Crompton agrees that constant communication throughout the build of projects like this is key to success. "Since acquiring the land for Binary Hub we have had an enormous amount of support from both the business and local communities and our only true challenge to date has really been sourcing and securing the right locations."
Attention to detail and adherence to the client documentation requirements throughout the Binary Hub project was a significant factor in ensuring Bennett Construction's success, says Michael Keogh. "This was our first project with Threesixty Developments and it was their first venture into the Irish market. We were aware that they had completed a number of projects in the UK to the highest standard," he explains. "We studied the documents in detail, and where necessary had to amend them to comply with the current Irish construction regulations. This is where a design and build contract really comes into its own. This type of contract provides flexibility in the design process and in the build process to ensure results are achieved and compliance maintained. This approach ensured that Threesixty Developments had confidence in our team, regarding delivery and quality."
The project at Binary Hub is beneficial to the Irish market on a number of levels, says Michael Keogh. "This kind of development will boost the Irish market in that it provides construction jobs through the build, follow-on jobs through the management of the building and crucially, allows students to live and study together in a safe and secure building in the city centre. Since the completion of Binary Hub, I would suggest that Threesixty Developments are the market leader in terms of quality and delivery of student spaces and the student experience."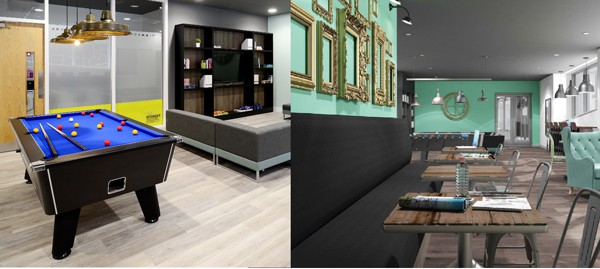 The project has placed Bennett (Construction) Ltd in a unique position in terms of being the contractor who can provide the highest standard of student accommodation in Ireland. "We were able to employ additional staff to manage the build, which allowed us to grow our subcontract and supply base and in turn allows us to increase the activity in the supply chain, which is positive for Bennett Construction and for the construction industry as a whole. The timing of the project ensured that Bennett Construction are the leading contractor in terms of student accommodation and provided us with the comfort of knowing that we can provide a service and deliver a quality building that will meet the requirements of other student accommodation providers. The Binary Hub is proof that we can deliver on programme, budget and quality to the requirements of both our client and the end users. "
Purpose Built Student Accommodation, says Bob Crompton, is an obvious solution to the housing shortage that we are experiencing in Ireland at the moment, based on their experience in the UK. "Purpose Built Student Accommodation (PBSA) is so important for the student population, and the direct result of providers like us building is that it frees up houses for rent on the open market. It's not just students facing a housing crisis in Ireland; there is a housing shortage generally. By governments supporting PBSA, it helps to solve a much wider housing problem. We have seen this in many areas of the UK – in cities where virtually all students are living in PBSA, houses and flats for rent are left for families and professionals. Obviously there are lots of social and economic benefits to students living in PBSA as well which can only be a benefit for the wider community."
He believes that the expansion opportunity for PBSA in Ireland is infinite. "The shortage of student accommodation is well documented in Ireland so as long as the planners and local councils remain supportive, the expansion opportunities are almost endless and we hope to play a key role in creating enough quality supply for the demand. As a global destination for business, Ireland has one of the most highly educated workforces in Europe and in our experience the city of Dublin is booming. With more students applying for university than ever before, it has been the perfect time for us to expand into the city and our ambitions extend far beyond Binary Hub and the two further buildings set for completion in 2017 and 2018."
[rev_slider Stel]