'Leaders in Construction' Eamon Booth, Managing Director, John Paul Construction
Irish building magazine speaks with Eamon Booth, Managing Director of John Paul Construction about growth after the economic downturn, and the areas he believes that the industry needs to focus on in the coming years. 
Behind The Scenes
How would you describe John Paul Construction in 2016?
John Paul Construction is one of Ireland's leading construction and civil engineering companies with a long standing reputation for integrity, professionalism and excellence. The company is headquartered in Dublin with regional offices in Cork, London and Riyadh covering our extensive operations. We currently employ over 250 people and I anticipate turnover for 2016 will be in the region of €260m.
Can you tell us a little about the company history?
Since it was founded in 1949 by John Paul and Tommy Simington, John Paul Construction has grown into one of the most recognised and reputable building contractors in the country, with a significant portfolio of landmark projects across all sectors of the industry.
The company remained in family ownership until 2002 when three fellow directors and myself completed a management buy-out. This allowed us to bring a new energy and direction to the company and we have grown and diversified the business over the intervening years.
John Paul Construction are market leaders in the industry with a portfolio of major projects for a large and diverse range of Clients across all sectors including construction, infrastructure and fit-out. We provide a comprehensive range of construction services to our clients, including pre-construction/early contractor involvement, management contracting, design and build, partnership/turnkey arrangements as well as traditional contracting.
While we had to undergo significant consolidation during the recession, we have always strived to be at the cutting edge of the industry and to capitalise on new opportunities and markets. We have experienced steady growth over the last few years and have further developed our High Tech/Data Centre/ Pharma sector with major projects being completed for a number of world leading companies.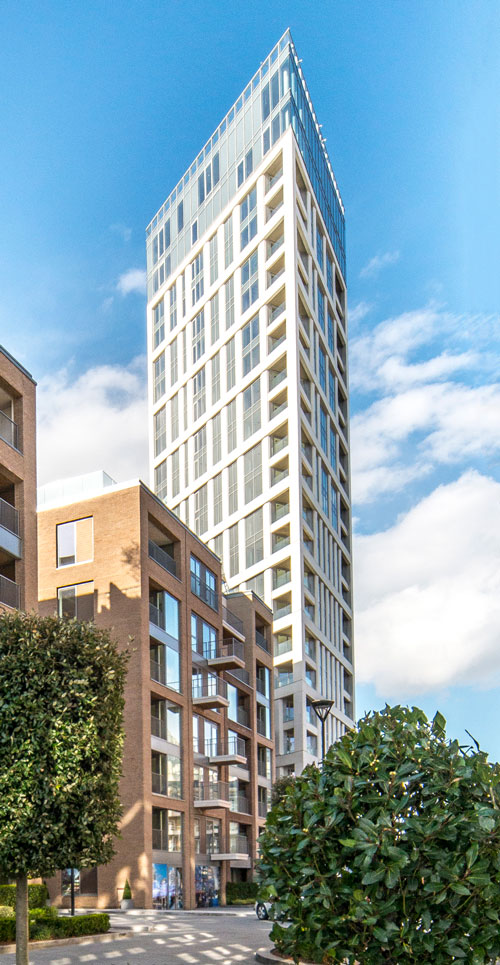 What landmark projects would you say have defined John Paul Construction over recent years?
St Vincent's Private Hospital, the largest private hospital in the country was a major turnkey project for us. In addition to construction and fit out, our contract incorporated all client fixtures, fittings and equipment and our success in delivering such an integrated approach enabled the hospital to open its doors to patients and commence surgical procedures within two weeks of handover, which as far as I know is a record for the industry.
The 33,000Sqm design and build distribution centre for Pallas Foods in Dublin, carried out in JV with Balfour Beatty, was an important project that signalled the beginning of a turning in the market in 2013 after the long years of recession in the industry.
The Pharmaceutical sector is a key sector for us and we have completed a number of projects over recent years for key clients such as Alcon, Alkermes, Bausch & Lomb, GSK and Merck Millipore.
In the UK we have recently completed the landmark 25 storey residential development at Chelsea Creek for St George, part of the Berkeley group, the largest residential developer in London. This is the 5th major project we have carried out for St George over the past few years and the tallest structure we have constructed to date.
What projects are currently in the works?
There has been significant growth in the high tech Data centre sector and we are in the process of delivering a number high capacity state of the art data centres.
In the commercial office sector we are well advanced on the iconic 28,000Sqm Miesian Plaza development on Baggot Street for Remley Developments and work is also progressing well on the spectacular '1WML' office and residential development at Windmill Lane in Dublin's SOBO district for Hibernia Reit and Starwood Capital.
The hotel/leisure sector is also attracting significant investment and we're delighted to have commenced work on the prestigious Adare Manor redevelopment – a major restoration, refurbishment and new build project that will be completed next year. We are also working for the O'Callaghan Hotel Group on a new 4-star, 8 storey, 155-bed hotel in Cambridge.
On the Civil Engineering side of the business, work is well advanced on the €45m design and build dual carriageway project on a 7.5km section of the A9 Perth to Inverness Scottish trunk road network which we have undertaken in JV with Wills Bros Civil Engineering.
When Company Policy Informs Client Relationships
Tell us about the importance of your client relationships and how you foster them?
In our business client relationships are paramount and having a reputation for quality and service is critical. Like many other things in life you are continually judged on your most recent performance. The best indication of quality and service is when you get called back to do new projects and thankfully we have that situation developing with a growing number of our clients. We have developed a project first approach which prioritises key project objectives and provides an integrated service, centred on our client needs. Our staff at every level understand this and their approach is to act in our Client's best interests at all times. We look on every project as an opportunity to impress out clients whether we have worked with them for years or it happens to be our first job, and this approach has been effective in forging lasting relationships with our client base.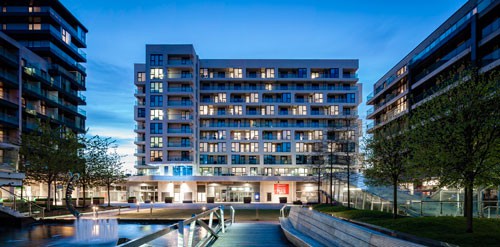 How has John Paul Construction approached corporate culture, with a particular focus on health and safety?
Our corporate culture is based on the values that have served us well through the years. We put health and safety before all other considerations and pride ourselves on being honest, reliable and innovative. We have a collaborative one team approach that sits at the heart of our business culture and enables us to better meet our clients' needs. We believe that success is not solely measured by financial results, but by the manner in which we conduct our business. We have an exceptional safety culture throughout our organisation and I'm particularly pleased that the standards we have set have recently received public recognition both in Ireland and the UK. In 2015 we received both the President's Construction Award from NISO and a Gold award from RoSPA. We have recently commenced a company-wide Behavioural Based Safety programme which kicked off in January with a training programme attended by all directors and senior managers. We are currently implementing the programme throughout all aspects of the business and supply chain. We are committed to sustainability and to ensuring that we minimise the impact of our construction activities on the environment and we also implement the Considerate Constructors Scheme which independently audits our performance in relation to the impact we have on local communities.
Where does John Paul Construction stand with emerging construction technology like BIM and Lean?
We are heavily focused on new technologies for driving innovation and efficiency in the industry. Our BIM management team have developed a strategic programme for full transition to BIM and we are already implementing level 2 BIM on a number of our key projects. BIM allows us to be more flexible and responsive and is an excellent tool for improved collaboration and information sharing between our project teams, our clients and their design teams.
We are also currently implementing Lean initiatives across all of our projects, which are leading to greater efficiencies and waste reduction on site. As part of this approach we are continuously assessing construction techniques and where appropriate maximising the use of off-site manufacturing.
A Personal Viewpoint
Why did you choose to work in the construction sector and how has your role within John Paul Construction shaped you as a business leader?
I joined JPC as a graduate engineer in 1978 and progressed through the ranks to project manager, contracts manager, contracts director and managing director in 2006.
I was attracted to construction in the first instance because of its variety and the way technical, practical and problem solving skills are brought into play to get things done on the ground. The collaborative and teamwork side of the business has always been attractive, as well of course as the sense of accomplishment that comes with seeing a well-executed end product. My management style is based around this teamwork approach, bringing people together to work effectively towards common goals and outcomes.
What changes have you observed in the construction sector over the last number of years? 
The recovery in the market is taking place against the backdrop of increased regulation and changes in industry practice. The introduction of the Building Control Amendment Regulations has been a necessary positive development in getting all parties to focus on the proper implementation of the building regulations but there are still differing interpretations across the industry in terms of how the inspection process should work. These differences need to be resolved so that we can all have a consistent approach. The recent changes to the public works contract are welcome and will bring some improvements in the areas of risk rebalancing and tendering costs however further reforms are needed in this area to achieve a fairer and more effective balance between cost, value and risk allocation for public works.
What do you see as the challenges in the sector at the moment and what can Government do to help? 
While there has been a very significant recovery in the industry over the past couple of years it has been very uneven with most of the private investment concentrated in the greater Dublin area. We need to see a correction in this imbalance with far greater public and private investment in the regions, where the recovery has not yet taken hold.
Given the fragmented nature of the construction industry where responsibilities are separated from each other within Government departments and agencies, the development of a coordinated government construction strategy under a strong leader with a pan departmental role is much needed. This approach would ensure that the mistakes of the past are not repeated and would also bring about an improvement in the efficiency, cost effectiveness and sustainability of the industry.
The appointment by The Taoiseach of a minister for housing planning and local government in the new Cabinet to tackle the housing crisis is a very welcome development but the role should also cover the coordination of construction policy generally across government departments.
What is your vision for John Paul Construction over the next five years?
To continue to grow our business and market share in a sustainable and profitable manner while building on our position as a market leader in providing superior quality, service and value to our clients.
What are your takeaways from 2015?
One of the welcome developments over the past 12 months has been the recognition by some of our clients that there is real value to be gained by bringing us in early to work with their professional teams, and moving from the early involvement process to negotiating their project directly with us. This makes for a smoother running process to delivery with a fuller understanding of the design and the clients' needs up front, greater scope for value engineering and other cost and programme efficiencies, as well as minimal variations and improved risk management.
This article first appeared as part of the Irish building magazine 'Leaders in Construction' interview series 2016. Click here to read the entire issue
The content of this site is subject to copyright laws and may not be reproduced in any form without the prior consent of the publishers. The views expressed in articles do not necessarily represent those of the publishers.