EPS/Roadbridge JV awarded contract to provide wastewater treatment plant at Belmullet, Co. Mayo
A joint venture between EPS and Roadbridge in partnership with Irish Water was recently awarded the contract for the construction of a new wastewater treatment plant in Belmullet, Co. Mayo valued in excess of €6m.
The Design-Build works will involve the design, construction, testing and commissioning of a waste water treatment plant (WWTP), a marine outfall, new sewers on the collection network, two pumping stations and associated rising mains.
Construction of the WWTP will commence this summer and has a construction period of 18 months. It will be constructed on a green field site and will be designed to treat sewage from a population equivalent (PE) of 2,500 persons. The WwTP will discharge via a new marine outfall into Blacksod Bay which will eliminate the existing discharge of untreated effluent from the Belmullet agglomeration into Broadhaven Bay. An access road is to be constructed from the existing public road to the WWTP site.
The proposed works on the collection network will include approximately 1.5km of foul sewer, 0.15km of surface water sewer and 3.5km of rising main along with 2 no. new pumping stations. The operations service of the contract provides for the operation and maintenance of the WWTP and outfall pipeline, 2 new pumping stations and associated rising mains for 2 years.
[rev_slider Stel]
Commenting on the announcement, Jim Palmer, Technical Director at EPS said: "EPS are delighted to be part of the Belmullet project which will bring significant environmental and social benefits to the region. Our joint venture team look forward to working with Irish Water and Mayo County Council in the successful delivery of the project."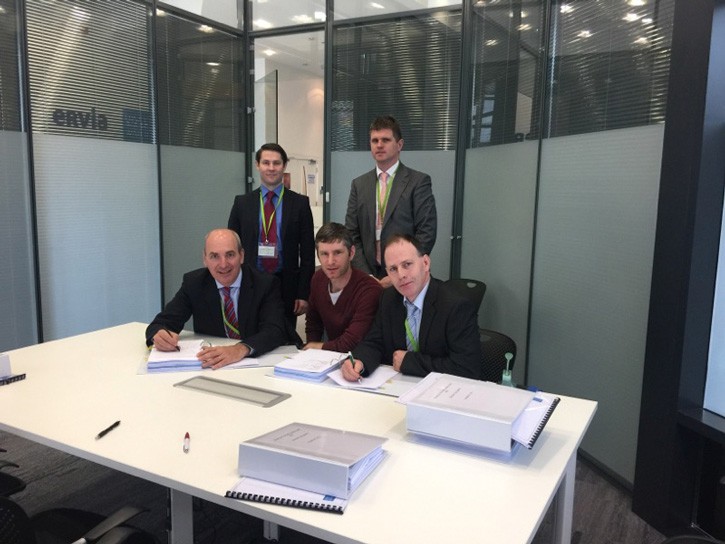 Contracts Manager at Roadbridge, Pat McCarthy added: "Roadbridge look forward to building on our long-standing successful partnership with EPS as well as re-establishing an excellent working relationship with Mayo County Council in the delivery of the Belmullet WWTP. Environmental Management is at the core of the RB ethos and this Irish Water initiative is very much in tune with our objectives to protect our natural resources and eco-systems."
Commenting on the investment, Regional Information Officer for Irish Water Sean Corrigan said: "This is a good news story for the community of Belmullet which is finally receiving this long overdue investment. The practice of discharging untreated wastewater in one of the most scenic places on the Wild Atlantic Way should not be happening and the new waste water treatment plant is a vital piece of infrastructure for a thriving market town."
"Belmullet is currently on the EPA's published list of 44 sites with no wastewater treatment facilities and one of the primary drivers for this project was the protection of Broadhaven Bay and Blacksod Bay, both Special Areas of Conservation and designated Shellfish Waters," added Corrigan.
The new Wastewater Treatment Plant, being built in partnership with Mayo County Council, will ensure that wastewater is treated and discharged in compliance with the Urban Wastewater Treatment Regulations 2001, and also improve the water quality of nearby coastal areas, protecting bathing areas and the aquatic environment from pollution.
The investment in a new wastewater treatment plant is part of an overall investment of approximately €530m in 2016 to improve the country's water and wastewater infrastructure.