Turner & Townsend rebrands and hires new Commercial Director for Ireland
The global construction and programme management consultancy, Turner & Townsend, has recruited a new commercial sector director for Ireland to strengthen its team as Dublin's construction sector sees a resurgence in activity.
The senior appointment also coincides with the consultancy in Ireland dropping Healy Kelly from its name, to be now known as Turner & Townsend to reflect its global reach and show brand unity with other divisions around the world.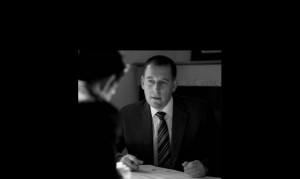 Philip Matthews, who is a chartered quantity surveyor with more than two decades of experience in Ireland and EMEA, will be based in the Dublin office and responsible for the commercial sector.

He will be leading a talented team, focusing on further growing activity in the commercial, retail and infrastructure sectors while boosting Turner & Townsend's reputation as a centre of excellence in delivering education, healthcare and manufacturing projects in Ireland.

Philip is joined by David Hughes as Associate Director. David, a chartered quantity surveyor, has been based in the Middle East for the past seven years and returns to Ireland to lead Turner & Townsend's local MEP offering.
[rev_slider AG]
Mark Kelly, Managing Director of Turner & Townsend, commented: "We're delighted to welcome both Philip and David to the team. Philip comes with a wealth of experience and deep knowledge of the Irish market. His leadership of the commercial team in our Dublin office will be key to driving our continued growth in Ireland. David's global and MEP experience is also an important addition and will add to our overall service offering."
"The rebranding of Healy Kelly to Turner & Townsend is reflective of our brand moving forward to acknowledge the maturity, the expertise and diversity of the entire business as a whole as one global business, which is the cornerstone of our branding worldwide."
Philip Matthews, Commercial Director for Turner & Townsend, added: "I'm excited at the opportunity of leading the commercial team and creating a group of strong client-focused local professionals to strengthen our presence within the construction sector here in Ireland.
"There's evidence of both growth and confidence in the Dublin market but much has been centred on fit-outs over the past 18 months. But in the last half year, new construction around commercial and residential has picked up which is an excellent barometer of the pipeline of work to come. Dublin has seen a strong resurgence in activity."