PII – An opportunity lost to boost private housing supply
Property Industry Ireland, the Ibec group that represents construction and property businesses, today welcomed the government's focus on funding social housing in the budget, but said an opportunity has been missed to boost private housing supply.
Responding to the €69m increase in capital spending for housing and further expenditure on housing through the sale of Bord Gais Eireann assets, PII Director Dr Peter Stafford said: "Increased funding and supports to tackle homelessness are welcome, along with increased social housing investment. Industry looks forward to working with government to ensure houses are built and occupied as soon as possible. Planning reform is now needed to get 500 modular housing delivered quickly."
[rev_slider Surety]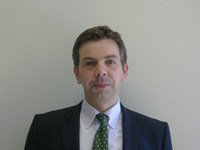 NAMA has been tasked to build 20,000 new houses by 2020, Mr Stafford said: "Government is placing a significant reliance on NAMA to deliver a huge proportion of Ireland's housing needs. An opportunity was missed to encourage private building by reducing the cost of new housing through reduction of VAT and development levies.
"The delayed revaluation of housing for Local Property Tax to 2019 will help homeowners over the short-term, but the revaluation should be part of a wider overhaul of the taxation of property over its entire life-cycle to create a sustainable, predictable and fair property taxation regime."