Ireland's Ministers for Finance and Public Expenditure & Reform set out the government's tax and spending plans for 2016 in the Budget. At the outset, today's policy announcements need to be framed in the context of the general election that is expected to be held in February 2016.
If the policies were to be dictated by economics alone, today's Budget would not have contained any stimulus measures – Ireland is expected to be the fastest growing economy in the European Union in both 2015 and 2016 (we see GDP expanding by 6.1% this year and by a further 5.0% next year).
In the event, with all of the political parties offering seductive promises of tax cuts and spending hikes to voters, it is not a surprise that the coalition has unveiled new measures totalling €1.5bn (c. 0.7% of GDP) today instead of counter-cyclical fiscal policies. This follows last weekend's news that the government will open the spending taps by way of supplementary estimates in Q4 2015, adding another c. €1.5bn of new spending over the previous target, presumably to help create an enlarged 'base' which the new EU fiscal rules (these take effect in the New Year) will be measured against.
While the case for the overall fiscal measures announced today is not that persuasive from an economic perspective, the package will not derail the hard-won improvements that have been seen in Ireland in recent years. Even after these measures, the General Government Deficit is envisaged to come in at a very manageable 1.2% of GDP in 2016 (from a deficit of 2.1% this year) while the General Government Debt/GDP ratio, which has already fallen sharply (to 102.0% of GDP in Q2 2015 from the Q2 2013 peak of 125.3%), is guided to continue falling over the coming years (to 90.3% by end-2017).
Taken together with the additional spending that was flagged in the White Paper of Estimates of Receipts & Expenditure on Saturday, today's announcements should give a fillip to economic growth in Ireland. The Department of Finance (DoF) now expects the economy to grow by 4.3% in GDP terms in 2016, up from the 3.8% it projected in the Spring Economic Statement (SES) back in April (although since then most economic data have surprised to the upside). While we will make some tweaks to some of our estimates (particularly on the fiscal side) following the Budget, our instinct is to leave our headline growth forecasts largely unchanged given the somewhat more uncertain international backdrop of late.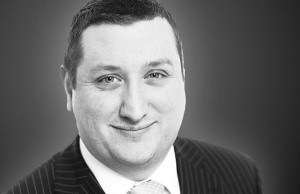 Philip O'Sullivan
Investec
Telephone: +353-1-4210496
The Harcourt Building, Harcourt Street, Dublin 2, Ireland
http://www.investec.ie