BIM adds to Quality Assurance at Winthrop
Mechanical and electrical contractor Winthrop is finding that building information modelling (BIM) is helping it to better serve its clients while also delivering cost and programme savings during the project construction stage.
Founded and led by engineers, Winthrop prides itself on the engineering excellence that has helped the company grow steadily over the last 20 years. It now employs more than 450 people and has offices in Dublin, Cork and Waterford, plus off-site fabrication facilities in Leixlip and in Trim. With a turnover of €53m in 2014, and 100% of that accounted for directly in Ireland, Winthrop is ranked as Ireland's seventh largest mechanical & electrical engineering contractor by the CIF and is in the top 20 construction companies.
All three of Winthrop's offices carry out work in a wide range of industry sectors, but while Winthrop's Dublin Office have secured two of the largest office projects in Dublin in the last two months, the Cork and Waterford offices have been particularly successful in winning projects in the industrial, pharmaceutical & life science sectors. Headline projects currently underway in Dublin include: the new Central Bank of Ireland building on North Wall Quay, the Miesian Plaza Project on Baggot Street and the new HQ offices for Lidl Ireland. The southern offices are currently working on Regeneron in Limerick, Alkermes in Athlone and the UCC Western Gateway project.
Winthrop started using 3D drawing models for plant rooms about eight years ago, initially in response to client requirements on specific projects but increasingly Winthrop started to see the merit of using 3D drawings to better manage, and deliver, complex projects, says Anne Dooley, director responsible for construction. "This is where we started our BIM journey. 3D drawings in themselves don't give the full value as to what the software is capable of doing – and the target has to be that the BIM model should provide all the technical information from initial design through construction and onto the as-built information required to handover the building to a client to operate and manage.
"Currently, the industry is still working in a mix of 2D & 3D, but as we see more and more Architects & Specialist Consultants producing projects in a 3D format we look forward to doing all our work using 3D & BIM. On all our current projects, we use 3D drawings for plant rooms, because these are generally highly congested, very highly serviced areas. Even where there is no Architectural 3D model it is still financially viable for us to create the 3D model for this space, as our experience is that we will reclaim the additional drafting expense during construction. This also gives the client the ability to 'walk through' the virtual plant room, they then have a better understanding of the co-ordination issues encountered, and can have an input into the possible solutions for what the final resulting layout will be and also what level of flexibility there might be, at the design stage, to move things around so that the layout is easier for maintenance and access."
Pre-Construction Director James Brophy adds: "We are better off drawing something 10 times to get it right and then building only once –  our objective is to build exactly to the agreed models so that the task of red-lining and compiling as-built drawings is redundant.
"Another area of our business is mechanical & electrical service and maintenance and we provide 24/7 cover to ensure that our clients mission critical activities are kept operational. Projects that have completed BIM models are great for ensuring that you have all the necessary primary information and relevant equipment manuals easily to hand. If a piece of plant requires service or parts , you are not having to leaf through a physical catalogue to find the right item so you can order the necessary replacement coil or drip tray; you point and click and the information is readily to hand. In BIM our objective will be to have every element of information including manufacturer, model, serial number, installation date, with links to all the commissioning information. At present we provide our clients with operation and maintenance manuals that are interactive, which are a great assistance to facilities managers, as well as our own maintenance engineers but with BIM this facility will be transferred into the BIM process.
Getting up to speed on BIM did involve a long learning curve as the CAD team and various engineering personnel became familiar and increasingly competent at developing BIM drawings using Revitt and Navisworks, says Brophy. "It also involved a significant investment in computing hardware."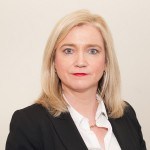 Winthrop is a company that has continually invested in improving its capabilities and in developing its people. "We are an engineering company led by engineers with very high quality staff," says Dooley. "We have a very low staff turnover and many of them are degree qualified engineers with a previous trade qualification. All our engineers are highly adaptable and very practical minded –it is the quality and calibre of our staff that has developed our position in the market and has helped ensure 80% of our contracts derive from repeat clients."
This article appeared in Irish Building Magazine Issue 3 2015