CostX making BIM Faster, Smarter & More Accurate
Firms like Exactal are perfectly positioned to comment on just how much BIM has integrated itself into construction. Exactal develops estimating software for the construction industry which integrates the estimating process with CAD drawing files. CostX, their BIM & 2D estimating software, allows the user to view and takeoff from 3D models/BIM also.
It also supports 5D BIM using information from the model live-linked to user-defined rate libraries and workbooks. The firm has a strong customer base in Ireland amongst QS firms and contractors.
"There appears to be more Irish firms exploring and implementing BIM within their respective businesses, particularly with the buzz created by the UK government in mandating a Level 2 requirement by 2016," according to Damon Stevenson, Director, Europe at Exactal. Damon believes there are mixed attitudes toward BIM in Ireland. "Some innovative firms are really pushing the limits of BIM and leading the industry. Others are still taking a more traditional approach."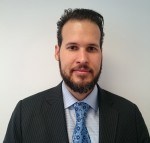 While the BIM mandate has created an imperative, the actual catalyst for change in the UK has been the initiatives that have supported the mandate, especially the work of the BIM Task Group. These initiatives have made the processes and protocols associated with BIM much easier to digest but there is, says Damon, still an element of doubt in the UK. "It's true to say that there is still some resistance to BIM in the UK. It is becoming less common though. Typically, the resistance lies with non-innovative firms who do not wish to embrace change. It can be hard to change mindsets in the construction sector but I think we're getting there."
The biggest stumbling block lies with the project/asset owners who don't invest enough in the value that BIM can deliver them. "I think they view BIM as an added upfront cost rather than making the upfront investment to utilise BIM which will actually end up reducing the long term costs." Investing in the right Quantity Surveyors who will plan, schedule and manage an efficient BIM programme for their projects and assets is, says Damon, the clever project owner's course of action.
Ireland is an emerging market for Exactal. "We've got some major clients. We're finding that we are quickly establishing ourselves and growing our business in Ireland. More involvement from the Irish government and a concerted effort to push the benefits of the technology are required in Ireland. Offering grants to project owners to implement BIM on new builds would I think speed up installation. Assisting SMEs in particular to better engage with BIM is crucial.
Educating the current crop of construction graduates while providing those already in the industry with the tools they need to upskill will ensure BIM is utilised properly. In the UK there are various resources available, some driven by the UK government e.g. BIM Task Group, associations such as the RICS and the leading universities who are incorporating BIM into their student courses."
Some industry commentators believe the UK won't be BIM ready by January 2016, when the mandate comes into effect. "There are a few firms paving the way for a best practice BIM set up while others are still lacking. However, there is an increasing shift within the industry toward implementing BIM so I think the mandate can only be a positive thing."