iNua Completes Muckross Park deal
Irish hospitality investment company iNua Hospitality has finalised the purchase of the 5-star Muckross Park Hotel in Killarney for a figure believed to be in excess of €6 m, selling agents were DTZ Sherry FitzGerald.
iNua Hospitality's purchase of Muckross Park Hotel expands the groups hotel asset portfolio with the company having previously purchased the Radisson BLU hotels in Cork for €9 million, and Limerick for €3.5 million. iNua Hospitality says it plans to spend close to €250,000 to refurbish the hotel's 12 apartments, with further plans to build two additional suites in the luxury hotel.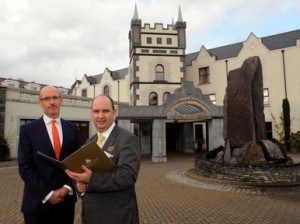 iNua Hospitality CEO Noel Creedon commented on the purchase: "Muckross Park Hotel is already a very strong brand both nationally and internationally, and is ideally located in Ireland's busiest tourist destination outside of Dublin. Our strategy is to increase visitor numbers to the hotel and to improve its profitability. We are delighted to open a new chapter in the hotel's history and predict a bright future that introduces and welcomes many new customers to the unforgettable Muckross experience."
The deal is a timely one for investors in iNua Hospitality's latest fund as it qualifies for the property CGT exemption introduced by the Government in December 2011. The waiver has successfully stimulated transactions in the Irish property market and closed at the end of 2014.
This latest acquisition is consistent with iNua Hospitality's strategy in investing in well-located, four- and five-star profitable hotels and significantly strengthens its overall position in the Irish hotel market.